-------------------------------------------------------------------------------------------------------------------------------------
2021 Programming
Programming is via Zoom until further notice.
Adult Education with Rabbi Paskind
Tuesday Mishnah Class 2:00 pm
These programs are suspended during the Covid crisis:
Torah Study with Rabbi Paskind - Kick off your Shabbat morning once a month at 9:00 am with a cup of coffee, a bagel, and a bit of Torah with friends, Saturday, March 21st. Services will follow at 9:45 am.
SUSPENDED UNTIL FURTHER NOTICE:Where is Rabbi Paskind?
Want to have conversation and coffee with Rabbi Paskind? You can meet Rabbi Paskind as she "pops up" around town.
Check our calendar for the Pop Up Rabbi schedule. Evening meetings will resume after the High Holidays. Rabbi Paskind is happy to grab a cup of coffee with anyone from Beth El, just give her a call!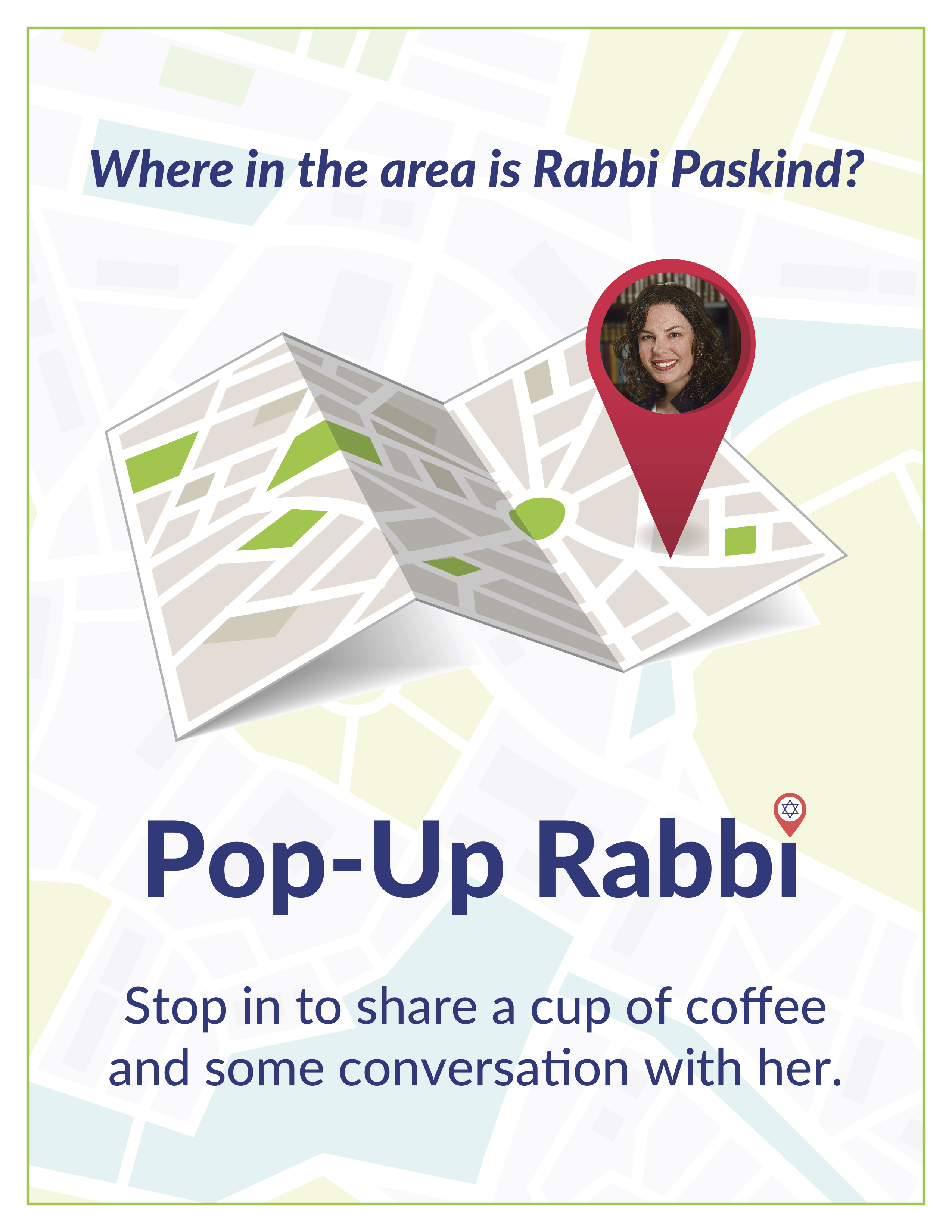 Wed, June 23 2021 13 Tammuz 5781