Navasky Religious School
Beth El Navasky - In the News
Navasky Religious School Receives Solomon Schechter Award
---
Navasky is only one of 12 Conservative Jewish congregations in North America to be awarded the prestigious Solomon Schechter award. Beth El is being recognized for its Navasky Chants in Solomon Schechter's "Way to Israel Challenge," which exemplifies dedication to Israel Education, Engagement, and Advocacy. Way to go, Navasky!
Navasky Jewish Explorers
Message from the Director of Education
Shalom and welcome to Navasky Jewish Explorers. Our aim is to create a community of active learners, instill a sense of pride in who we are, and cultivate a genuine love of Judaism. Keep reading to learn about the Navasky difference and how Navasky can help enrich the life of your child.
A Modern Approach to Jewish Learning
Navasky is one of the few religious schools that has created and implemented a formal curriculum. The curriculum provides structure to the overall program, while at the same time, is flexible enough to allow each child to learn the prayers at a self-directed pace. Click here to see the details.
We also have integrated technology into the program with a website that corresponds to our Hebrew/Siddur curriculum. Students can access any prayer they are studying and chant along with a Beth El member electronically. We maintain a portable lab of 30 ipads for students to access this site during class time. Students can win prizes for mastering prayers through our "Navasky Chants its Way to Israel Challenge".
Navasky Jewish Explorers features a strong experiential learning component. Examples include:
Over-night experiences, called Shul-Ins, and full Shabbat experiences, called Shabbatons
Holiday celebrations - Hanukkah Celebration, Pancakes and PJs for Purim, Passover Round Robin Competition
For Pre K-2, there are interactive activities for Passover to prepare the children for their family Seder
Living Museum event for 4th and 5th grade students to learn about famous Jews in history
6th Grade Parsha Expo in which students develop creative presentations about their Bar/Bat Mitzvah parsha
Warm and Inclusive Environment
Navasky Jewish Explorers welcomes interfaith and LGBTQ families.
Programs for Children Ages 3 – 13
K'tanim – Ages 3-4
K'tanim is the perfect introduction to Judaism for little ones who attend a secular preschool or day care. The program aims to create a special community of parents and children who share the joy of celebrating holidays together. Our youngest students meet once a month to learn about Jewish holidays and culture through music, dance, stories and arts and crafts projects.
In addition to the regular classes, our very creative teachers lead four family programs related to Shabbat, Chanukah, Purim and Passover. At these special events, parents and their preschoolers participate in joint programs that are fun, meaningful and bring families closer together. K'tanim is also a great way for children (and their parents) to meet new friends. K'tanim is open to both Beth El member families and unaffiliated families. The fee for this 10-session program is $100.
Kindergarten
Classes meet on Sunday mornings. Children enjoy an experiential learning opportunity with Jewish holidays, Torah stories, age-appropriate prayer, Hebrew through Movement activities, music, dance, arts and crafts, and a variety of hands-on learning experiences. Kindergarten is open to both Beth El families and unaffiliated families.
Grades 1-2
Our young grade schoolers attend Navasky on Sunday mornings. Our approach emphasizes having fun and making friends while learning about Judaism. Students will learn about age-appropriate prayers, holidays, and Bible stories. They also start learning the Hebrew alphabet and select Hebrew sight words. Similar to the K'tanim and kindergarten classes, our teachers include a wide variety of arts and crafts and musical programming.
Grades 3-7
Our older students attend Navasky on Sunday mornings and Tuesday afternoons. Third graders focus on learning to read Hebrew and learning about Jewish history and culture.
4th-7th graders focus on learning Friday night prayers, the Saturday morning service, Torah service and Musaf service. They have access to ipads in the classroom and a custom website that helps them learn the prayers at a self-directed pace. 5th and 6th graders also learn Torah trope to begin Bar/Bat Mitzvah preparation.
The students also take classes in ethics, Jewish history, prayer and music. Students gather in age-appropriate groups to conduct short mini-services as well as explore the synagogue and the meaning of prayers.
Navasky Jewish Explorers Meeting Times:
Sunday mornings: 9:30am-12:15pm
Tuesday afternoons: 4:15-6:00pm
Contact Us to Learn How Navasky Jewish Explorers Can Enrich Your Child's Life:
Navasky Jewish Explorers presents every child with a special adventure to learn about and experience their Jewish heritage. Join us for what will be a life-changing experience. For more information, contact us at 203-838-2710 or email our director, Danielle Mittleman at Navasky@congbethel.org.
Become a Hebrew Mentor
Are you interested in making a difference in the life of a Jewish child? Volunteer as a Hebrew Reading Mentor! Contact Danielle Mittleman for details, 203.838.2710.
Snow Day Policy
If Norwalk Public Schools are closed on a Tuesday, Navasky is closed.
If Norwalk Public Schools are on a delayed schedule on a Tuesday, Navasky will open on time.
If Norwalk Public Schools close early, Navasky is canceled.
Where to check to see if Navasky is closed:
Your email - I will send out an email if Navasky is closed
In addition, parents can choose to receive a text.
In deciding whether to come to school, we encourage parents to use their judgment about road conditions where they reside and err on the side of caution. We understand that conditions do differ across the wide area our students travel.

If conditions deteriorate during the school day, parents will be notified about the time that school will close. Verbal permission will be accepted for a child to be taken home by another parent or caregiver. You are welcome to pick your child up at any time should you feel that weather conditions are becoming unsafe.
Tue, May 30 2023
10 Sivan 5783
Social Action
Mitzvah of the Month
Part of the group who volunteered with the Norwalk Land Trust.
---
Help us help the Schoke Kosher Food Truck! The next date is Sunday, May 14.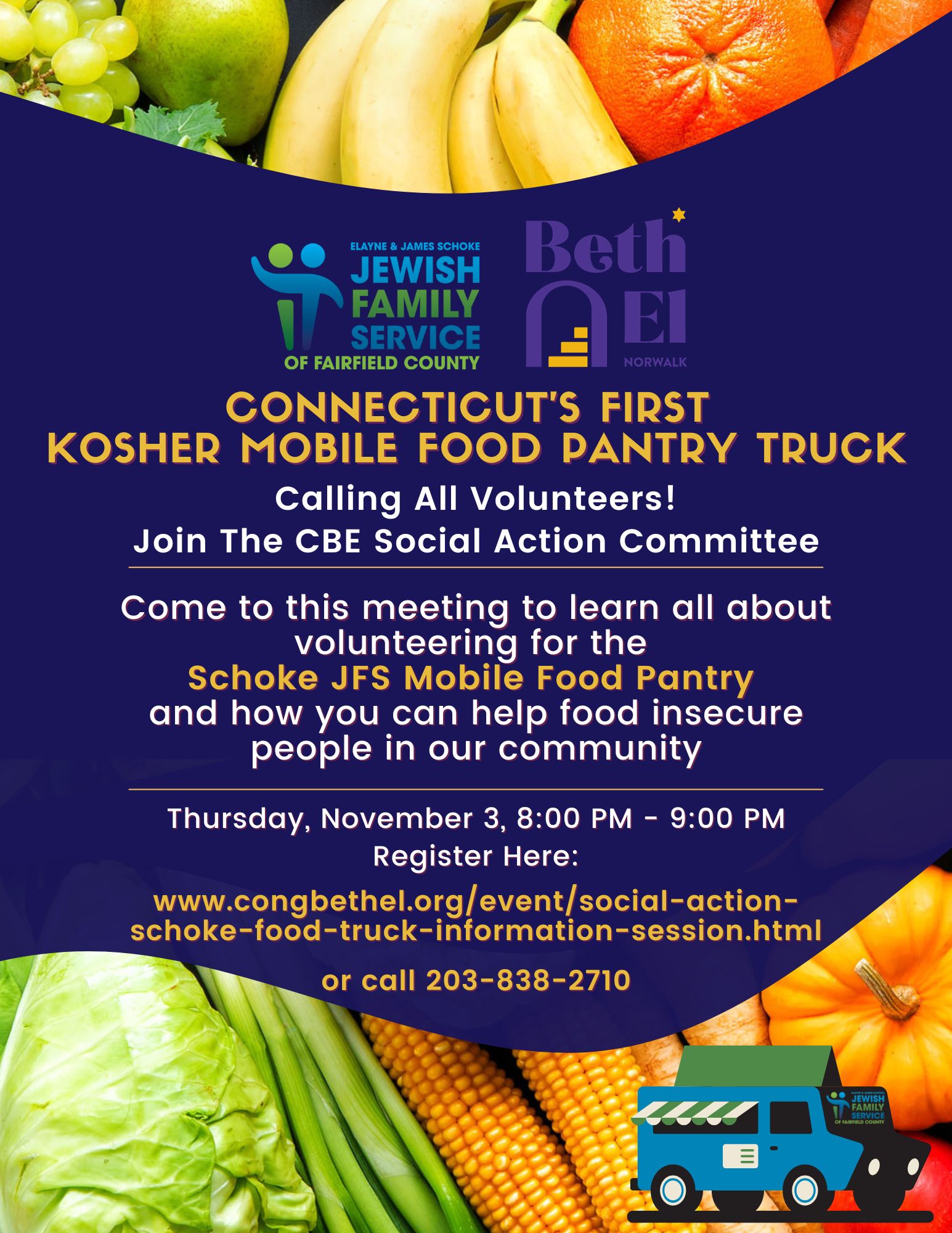 ---
Join our meetings the first Thursday of each month at
8 pm via Zoom
Our annual donation to the Schoke Food Pantry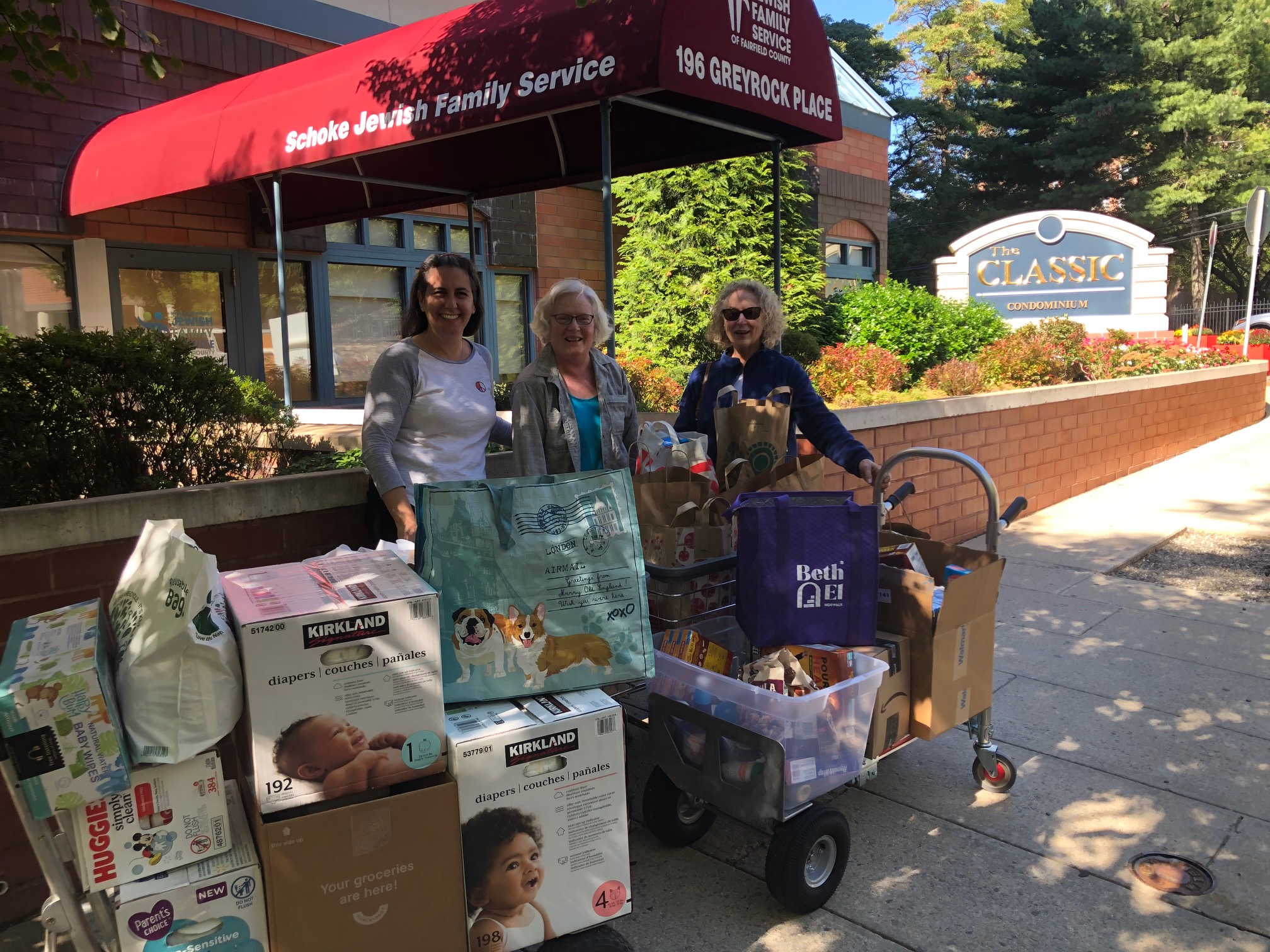 ---
Social Action Members & Rabbi Paskind helping prep for Thanksgiving at the Cornerstone Church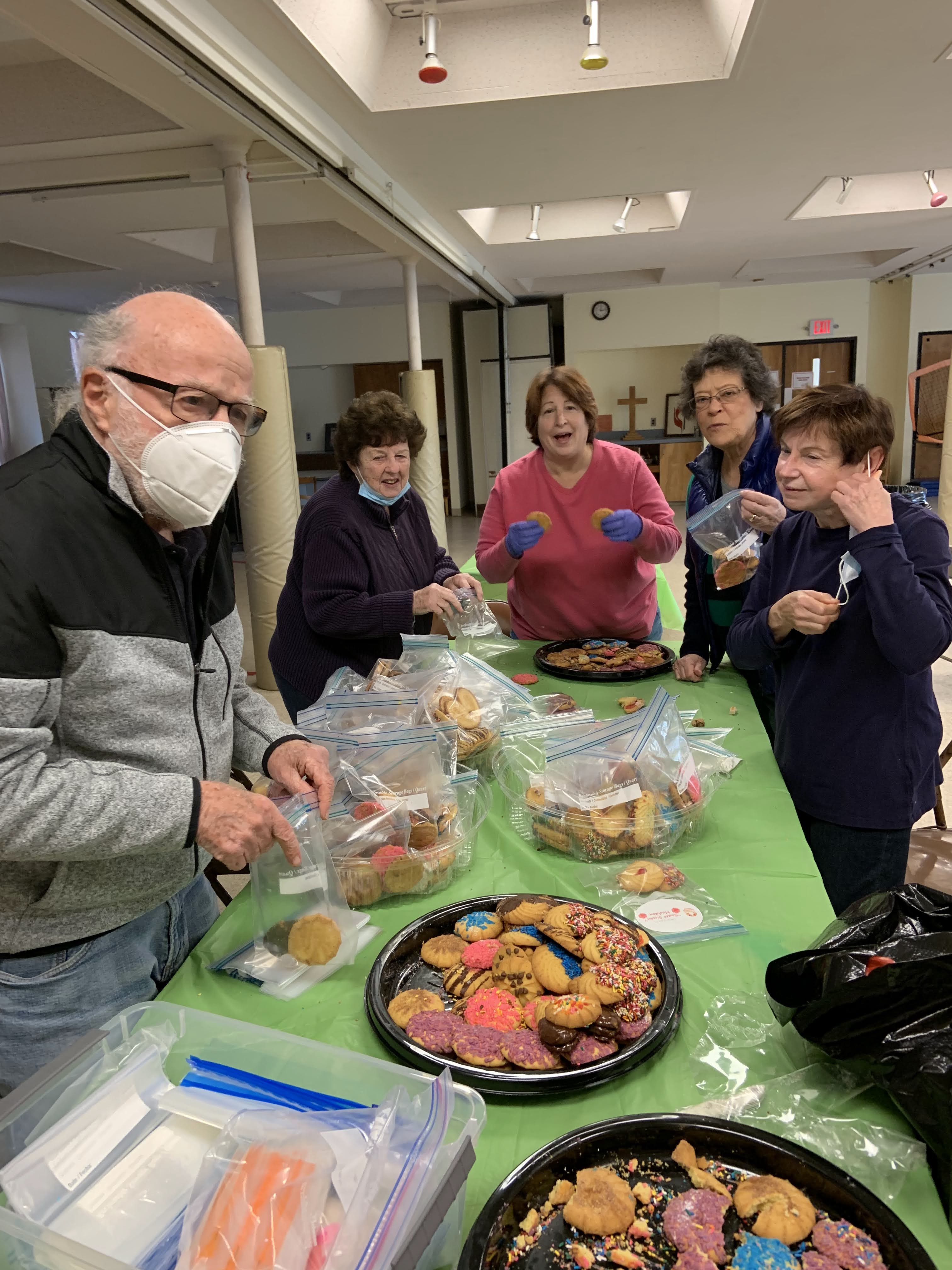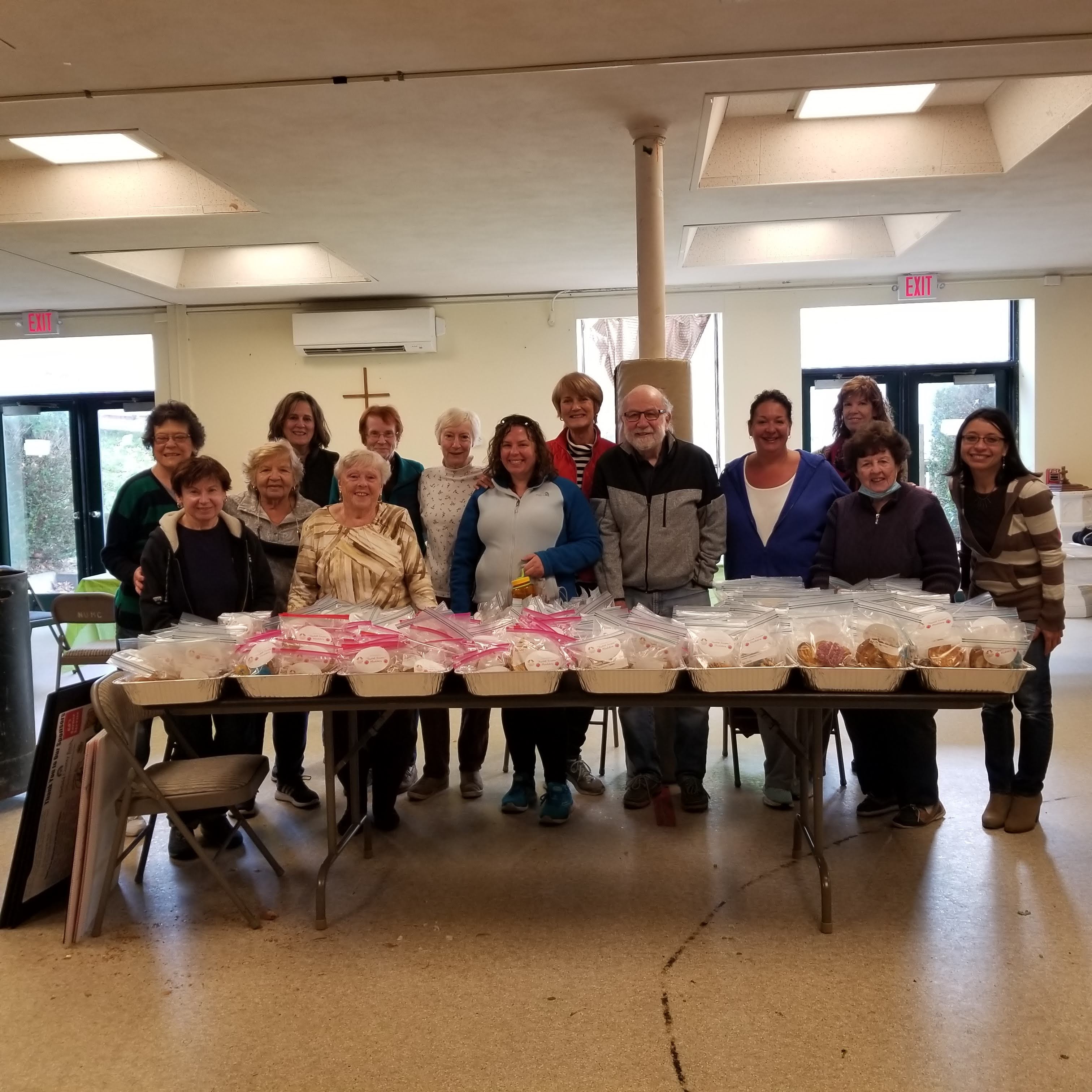 Beth Elles
Today's Calendar
Minyan via Zoom

: 8:00am
Mishnah Class with Rabbi Paskind

: 1:00pm
---
Upcoming Programs & Events
---
This week's Torah portion is

Parshat Nasso
Candle Lighting
Havdalah
Motzei Shabbat, Jun 3, 9:11pm
Shabbat Mevarchim
View Calendar
Pay or Donate to Beth El via Venmo!!!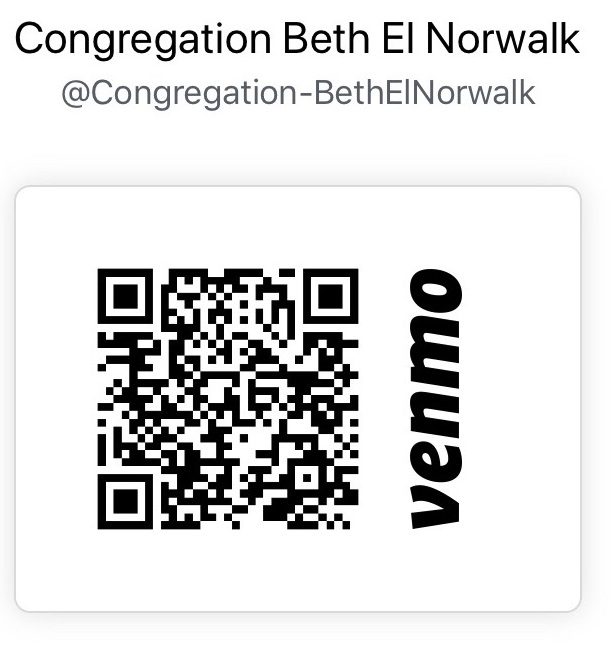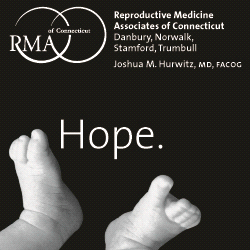 Tue, May 30 2023 10 Sivan 5783