Merkaz
Merkaz is the Community High School for Judaic Studies that starts in 8th grade. We consider it to be the extension of our school, as do other participating congregations in our community. Merkaz will now have classes in the Westport Area Campus on Monday evenings. The mission of Merkaz is to provide a meaningful and relevant Jewish education to our high school teens that builds character, positive values, leadership, a strong Jewish identity, and creates a sense of unity with the Jewish people. Students select from a wide range of classes including social action, text study, Holocaust education, conversational Hebrew, community service, dancing, music and art.
More information can be found at the Merkaz website.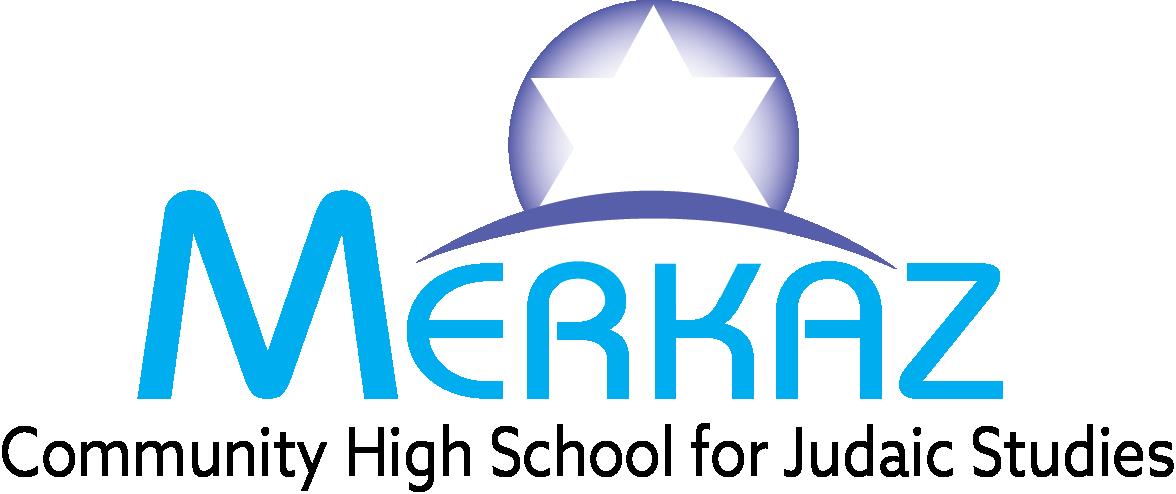 Tue, September 27 2022
2 Tishrei 5783
Social Action
Mitzvah of the Month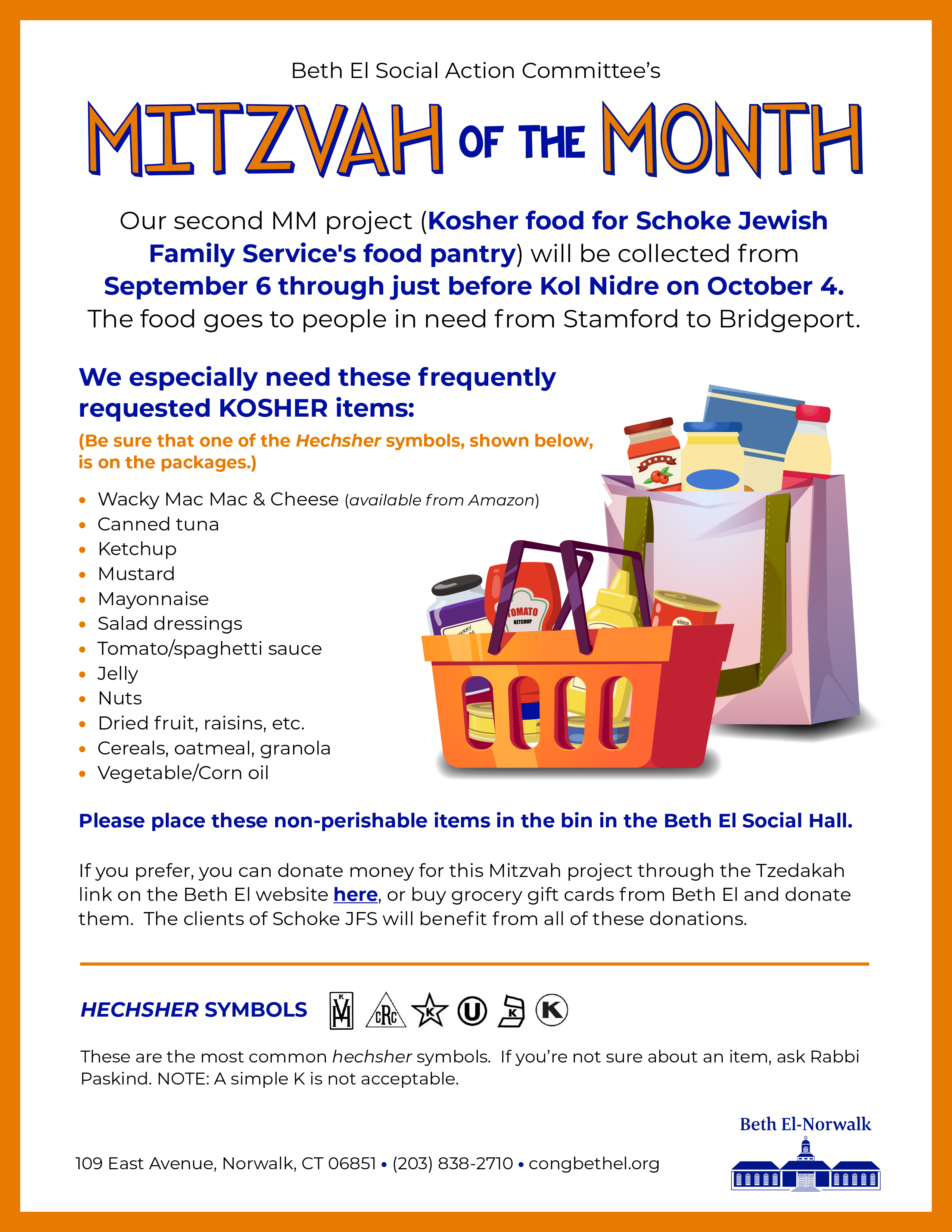 Click on the flyer for more information.
---
Join our meetings the first Thursday of each month at 8 pm via Zoom
Social Action Members & Rabbi Paskind helping prep for Thanksgiving at the Cornerstone Church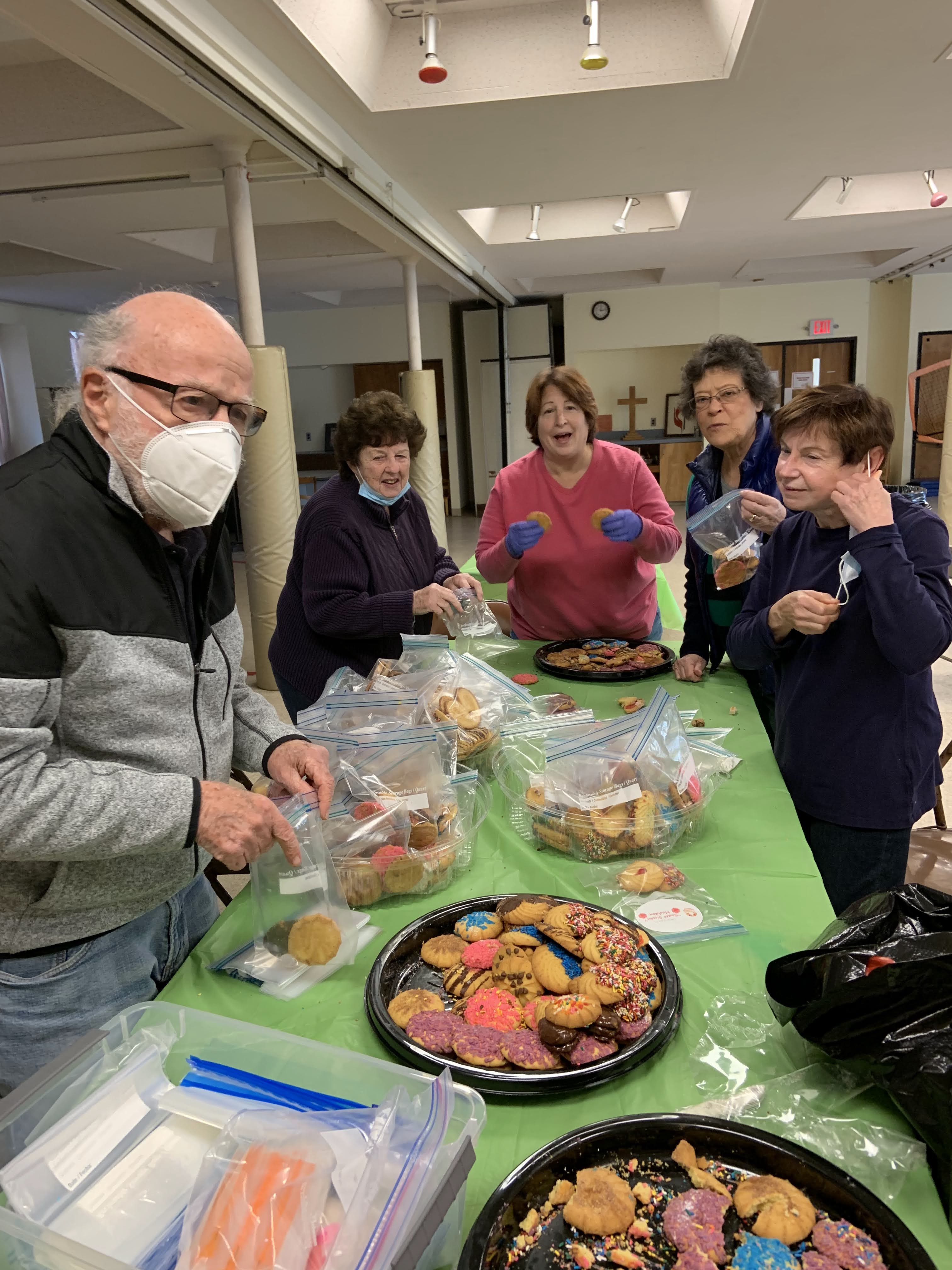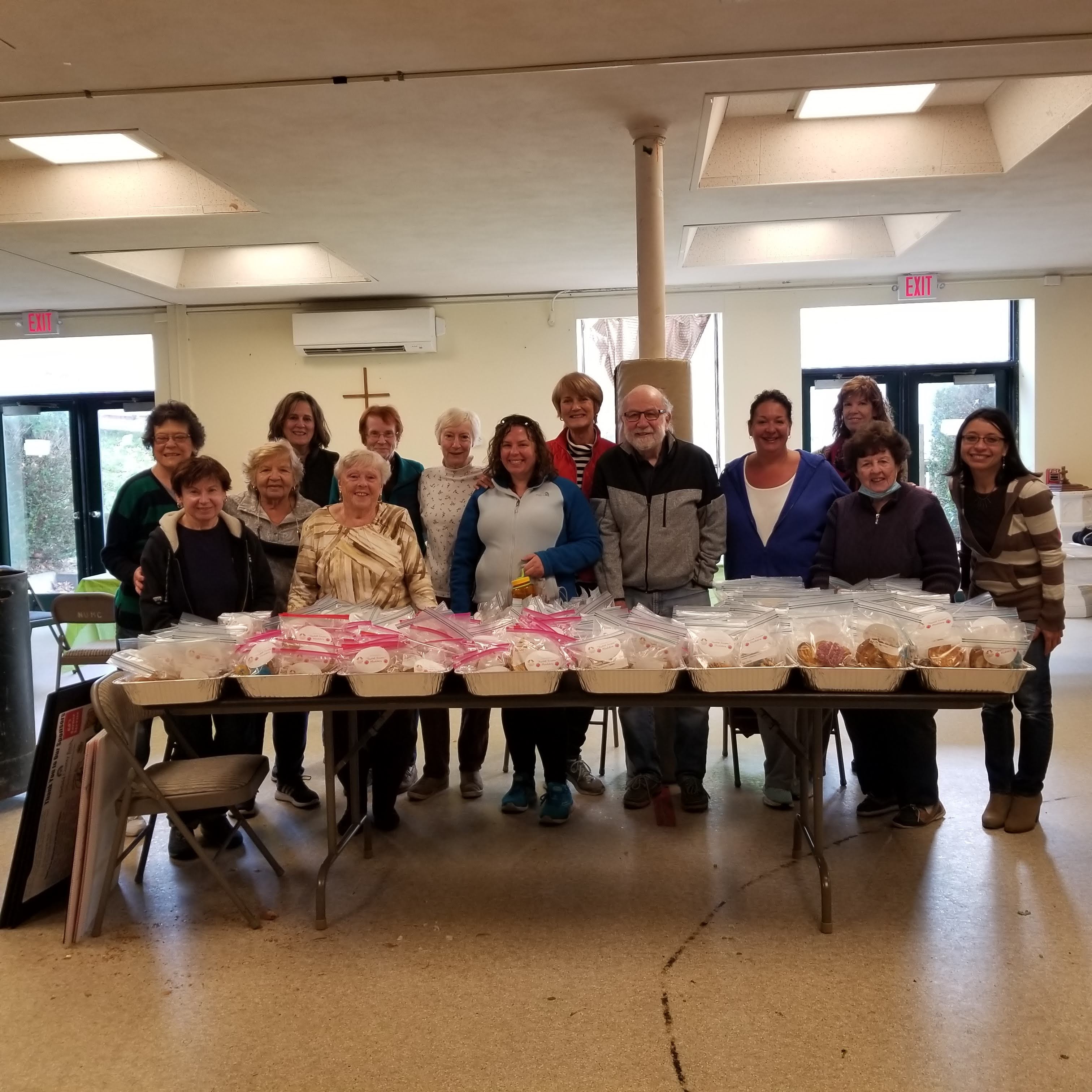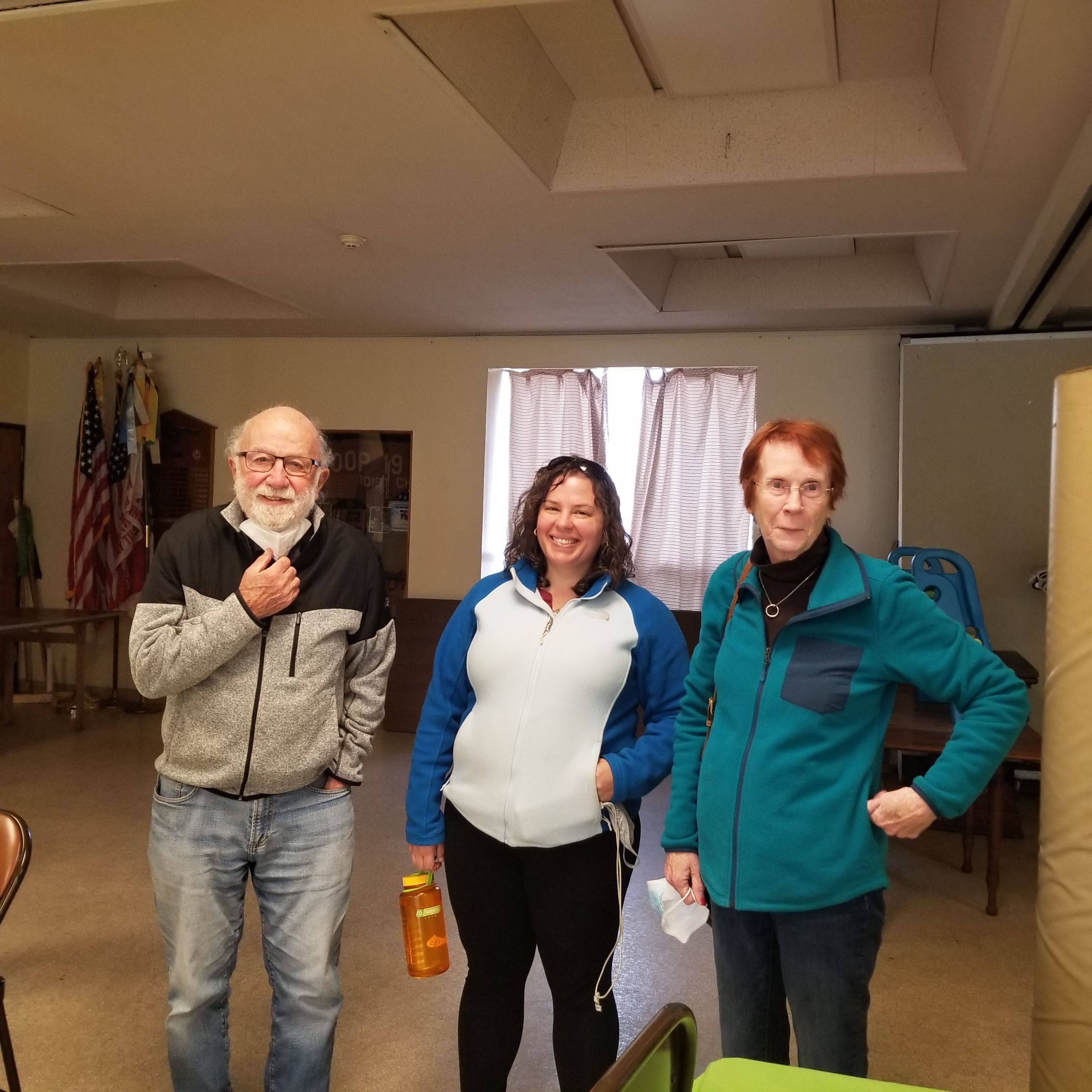 Beth Elles
CBE Book Club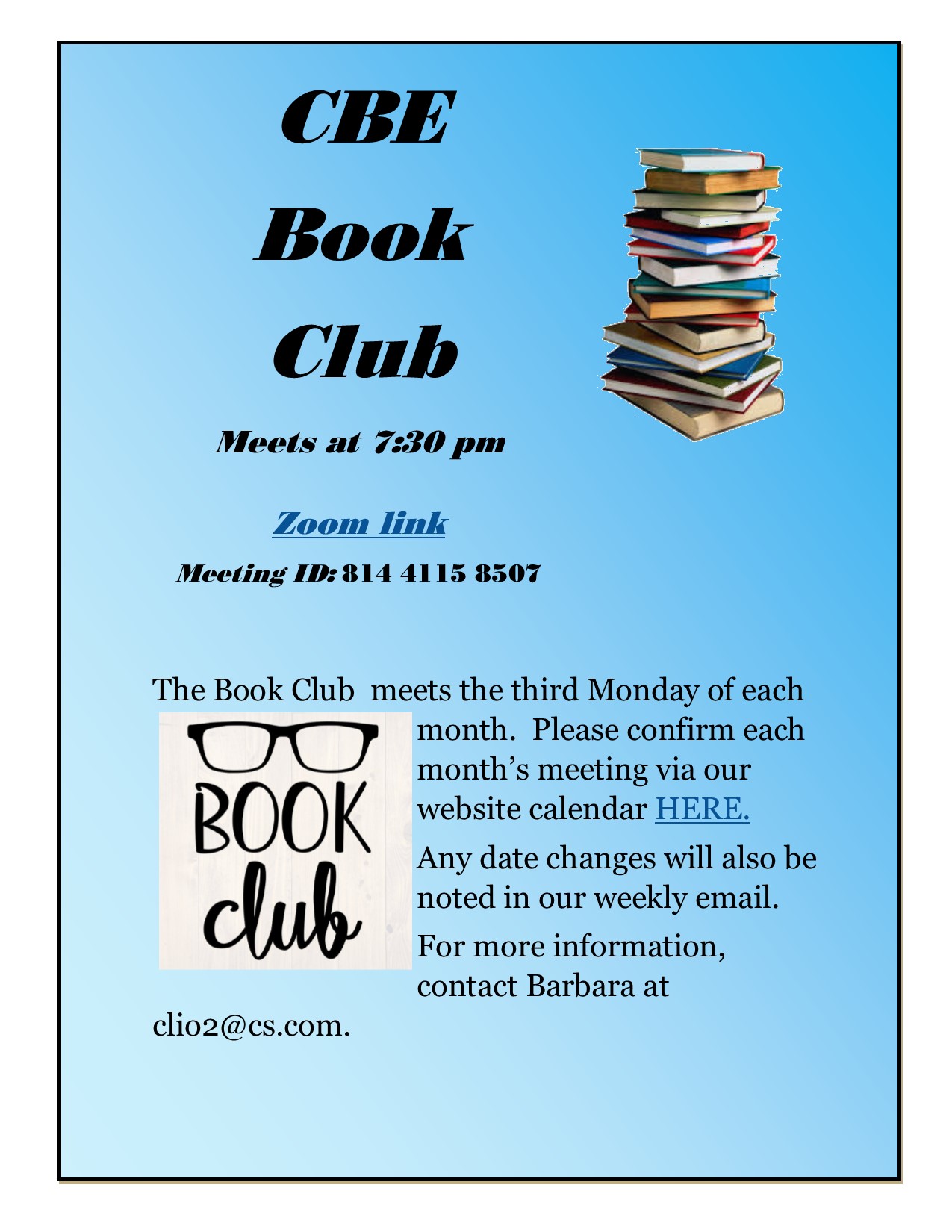 The Book Club meets on the THIRD MONDAY of each month. Join via this LINK at 7:30 pm.
Zoom meeting ID 8144 115 8507
BETH EL'S CALENDAR
USY Regional Calendar:
Click HERE to access the calendar
Today's Calendar
Office Closed
Havdalah

: 7:33pm
---
Upcoming Programs & Events
---
This week's Torah portion is

Parshat Vayeilech
Candle Lighting
Havdalah
Rosh Hashana
View Calendar
Pay or Donate to Beth El via Venmo!!!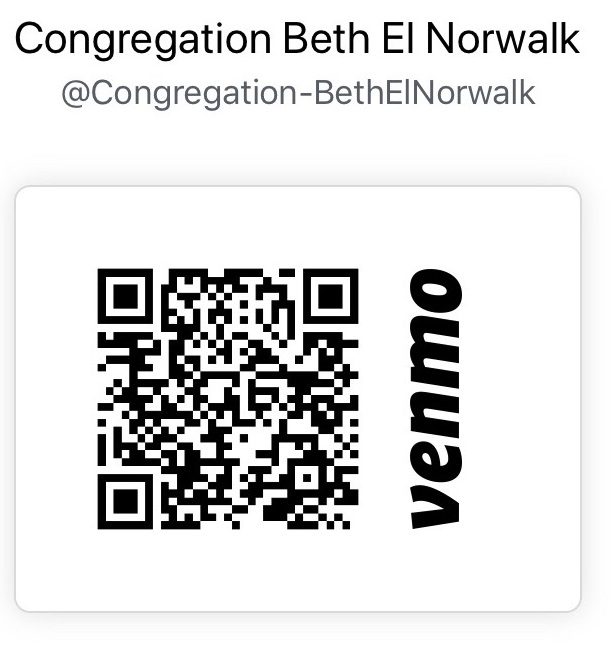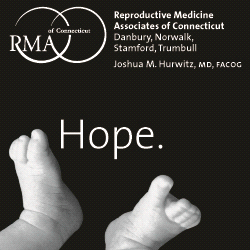 Tue, September 27 2022 2 Tishrei 5783