Minyannaires
Minyannaires
The Minyanaires is a lively group of Congregants and members of the community who assemble for daily morning prayer services in coordination with the Rabbi. On Mondays, Thursdays, Rosh Hodesh and on other holidays, attendees are given aliyahs when the Torah is removed from the ark. Special prayers are offered for Yahrzeits and individuals who are not well. Everyone is given an opportunity to participate to lead a prayer.
Services are held on Mondays through Friday beginning at 8:00 AM. Services last for about 45 minutes.
Following services attendees are invited to a tasty breakfast (suspended during Covid) which will likely include a lively discussion and lots of laughs about any topic from the movies & television, what it was like growing up, Israel, Jewish ethics, current events, favorite foods, Yiddush, Jewish customs, or string theory.
The Minyanaires help to organize Minyans as requested for funeral and Shiva prayer services. Minyanaires may also assist in the activities of other groups in the synagogue .
Individuals who have difficulty with transportation to the Minyan are asked to call the synagogue office for assistance (203) 838- 2710 or email.
On behalf of the Minyanaires, we welcome you to join us at services and become part of our Mishpacha.
Tue, May 30 2023
10 Sivan 5783
Social Action
Mitzvah of the Month
Part of the group who volunteered with the Norwalk Land Trust.
---
Help us help the Schoke Kosher Food Truck! The next date is Sunday, May 14.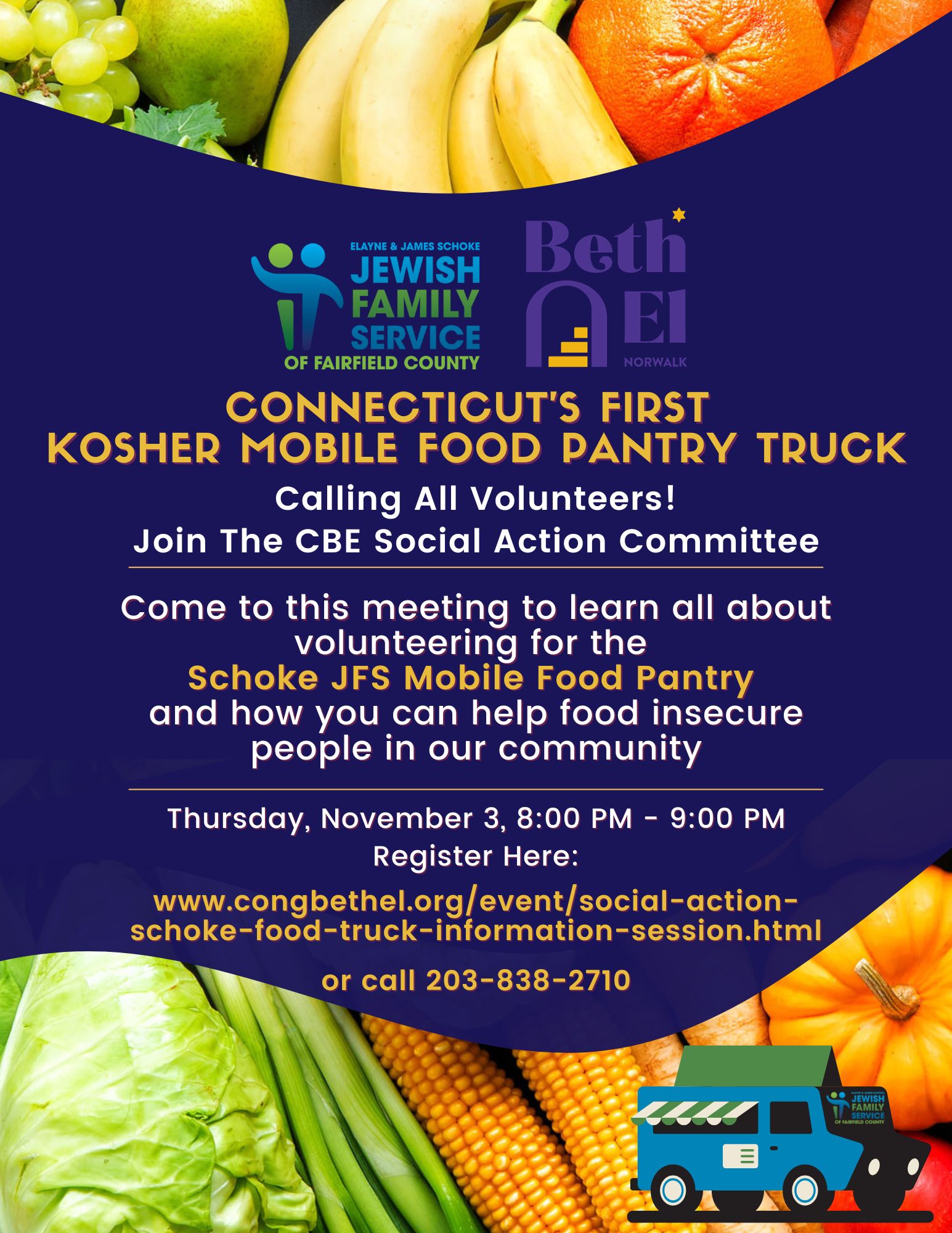 ---
Join our meetings the first Thursday of each month at
8 pm via Zoom
Our annual donation to the Schoke Food Pantry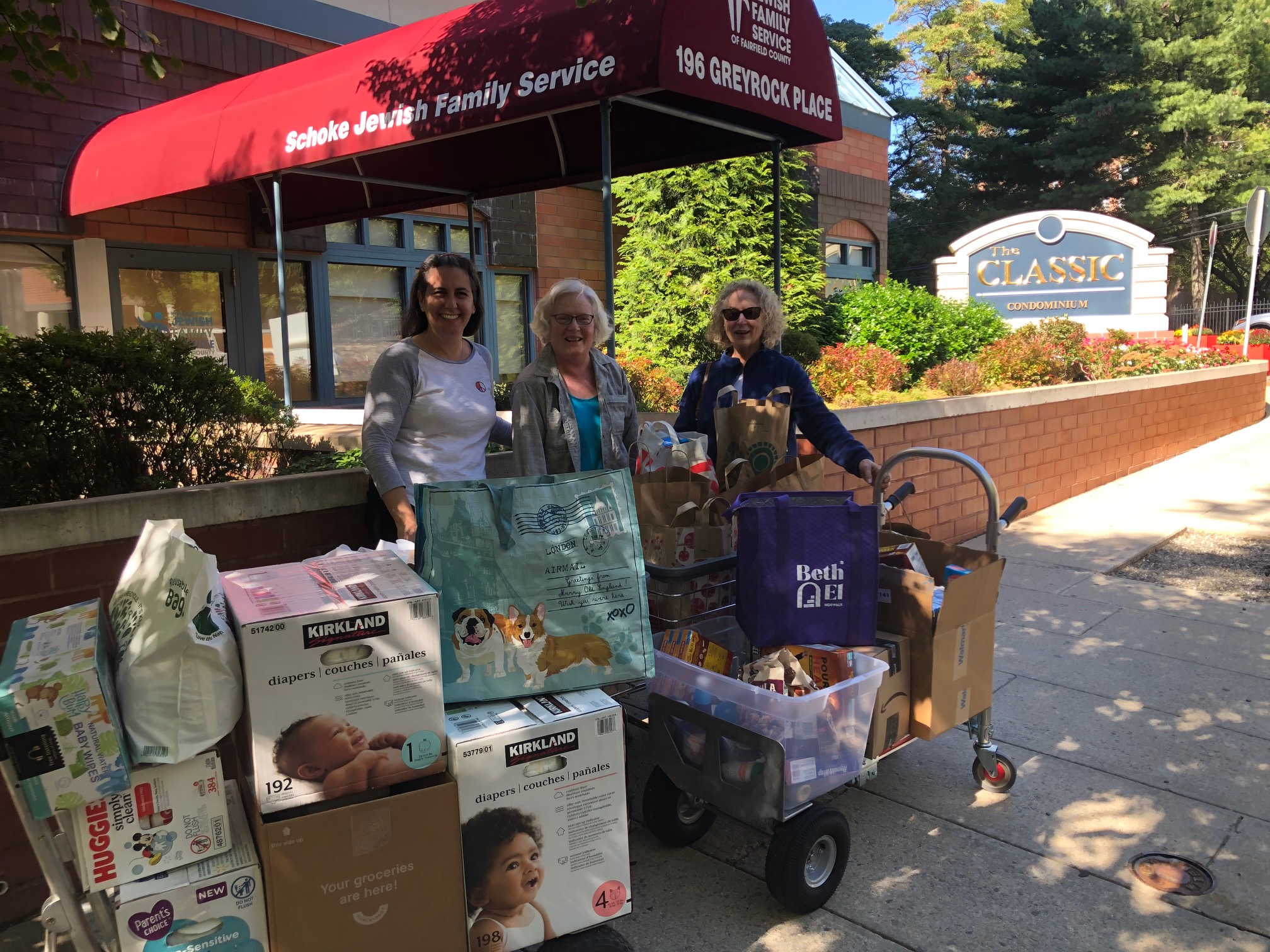 ---
Social Action Members & Rabbi Paskind helping prep for Thanksgiving at the Cornerstone Church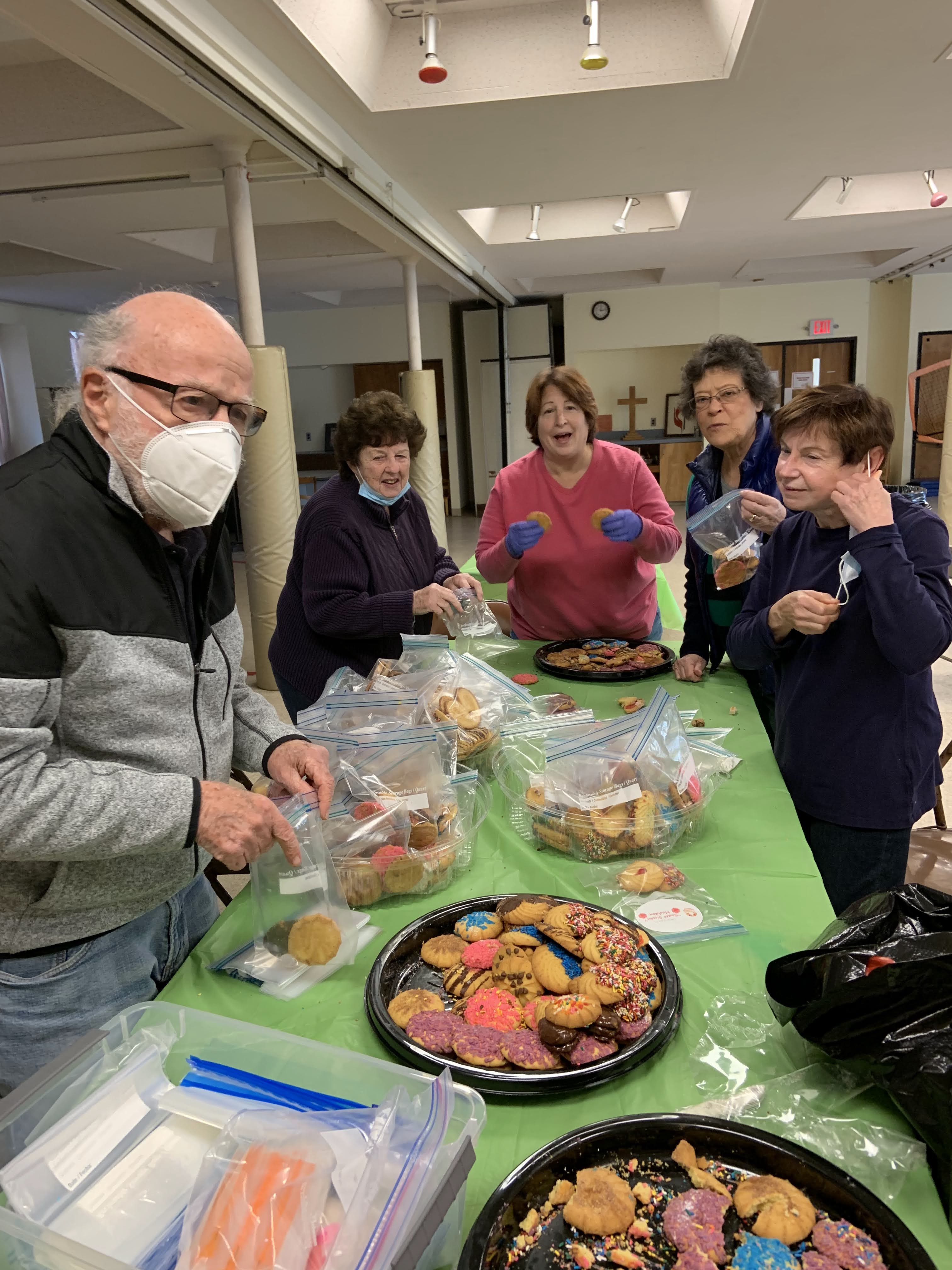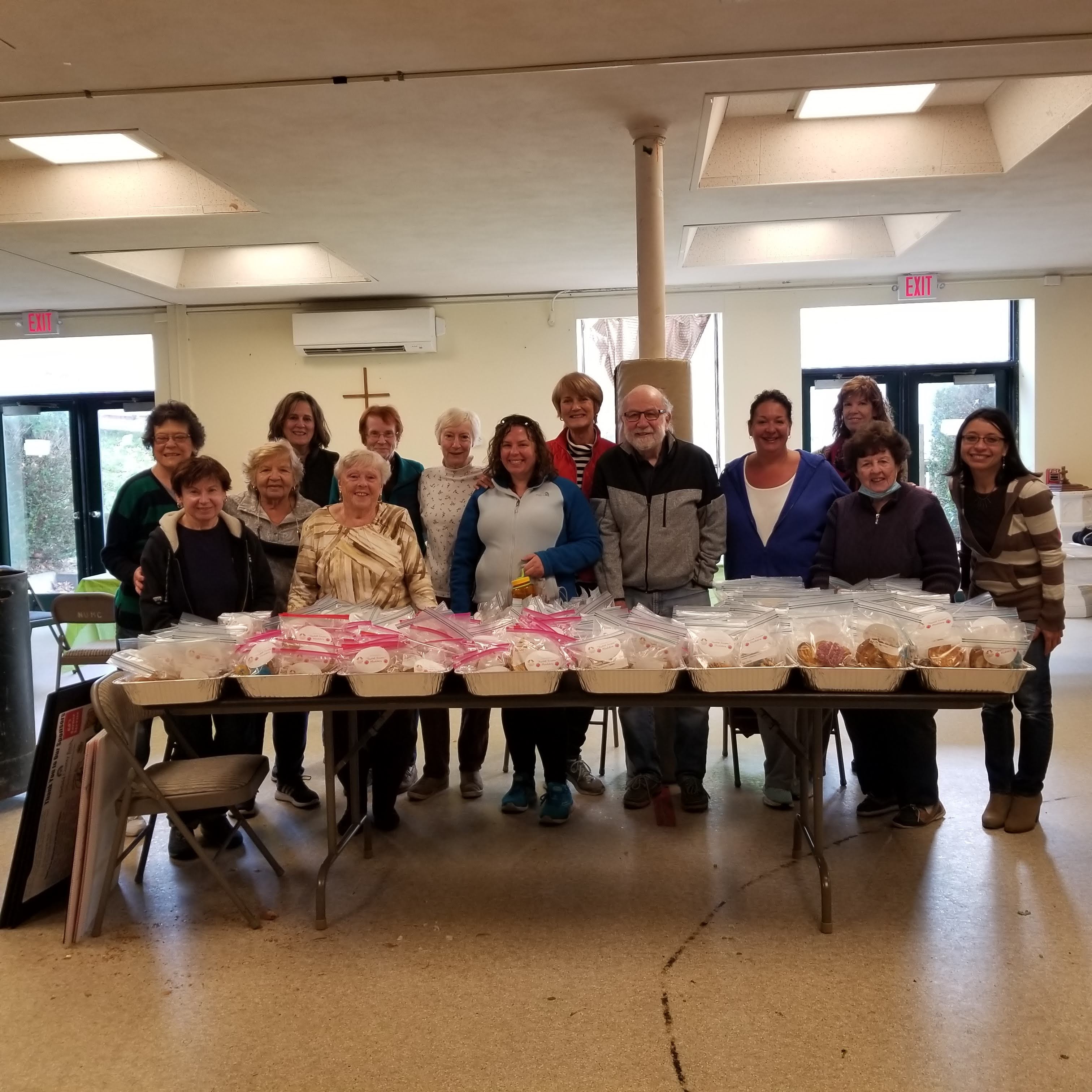 Beth Elles
Today's Calendar
Minyan via Zoom

: 8:00am
Mishnah Class with Rabbi Paskind

: 1:00pm
---
Upcoming Programs & Events
---
This week's Torah portion is

Parshat Nasso
Candle Lighting
Havdalah
Motzei Shabbat, Jun 3, 9:11pm
Shabbat Mevarchim
View Calendar
Pay or Donate to Beth El via Venmo!!!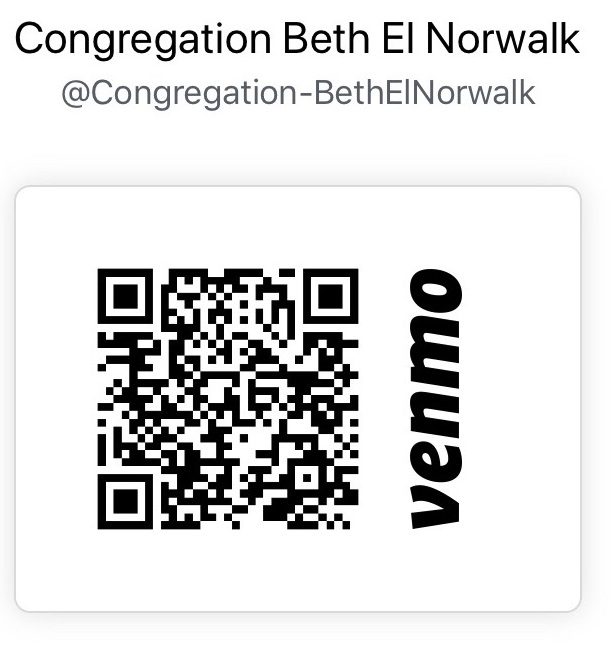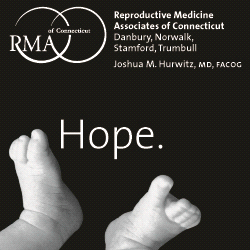 Tue, May 30 2023 10 Sivan 5783