Nitzan Newsletter
October Calendar
June Newsletter
As I sit down to write my last newsletter of the year, I am filled with both sadness for the end of the year, but also excitement for Summer Fun. I am very proud of my staff, as well as all our parents, for working together to make this a wonderfully successful school year. I have a good feeling about next year - exciting things are on the horizon for Nitzan!!
Please make sure to attend the Ice-cream social on June 6th (if it rains
we are in the social hall). Bring siblings, grandparents, perspective families…the more the merrier. RSVP to Morah Amy so we don't run out of ice-cream!!
You don't want to miss our "Goodbye Party" on June 8th. The children are very excited to share some special songs with you and celebrate the end of the school year. Tom Weber will also be performing with the children…you are in for a real treat.
Those of you that are registered for Summer Fun should
have all the necessary paperwork already. See Morah Amy if you have any questions. We do have a few openings still for various days throughout the summer. If you find that you need a "drop in day", just give me a call at least a day in advance and I'll let you know if we have space on that day.
Super job Nitzan…through the Trike-A-Thon,
we were able to raise $745 for St. Judes!!!!
Keep an eye out for Watermelon Wednesdays
every Wednesday in August…details to come!
Congregation Beth El Events:
June 3: Share-A-Shabbat Dinner
June 11: Shavuot Dinner and Study Sessions
June 17: Shabbat Under the Stars
Morah Amy
The weather is changing. Please check your child's change of clothes
and make sure the extra set is appropriate for the weather.
Tue, May 30 2023
10 Sivan 5783
Social Action
Mitzvah of the Month
Part of the group who volunteered with the Norwalk Land Trust.
---
Help us help the Schoke Kosher Food Truck! The next date is Sunday, May 14.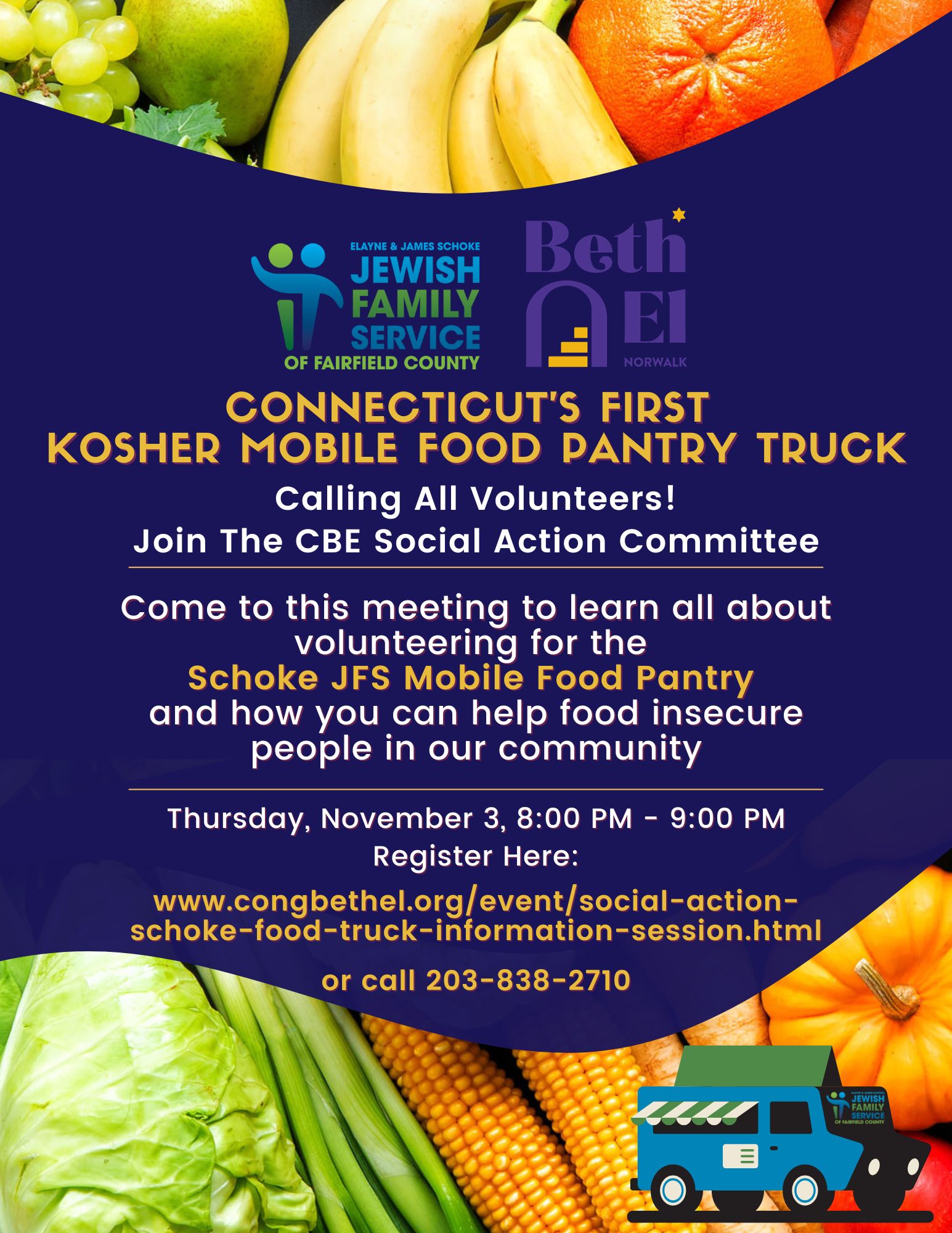 ---
Join our meetings the first Thursday of each month at
8 pm via Zoom
Our annual donation to the Schoke Food Pantry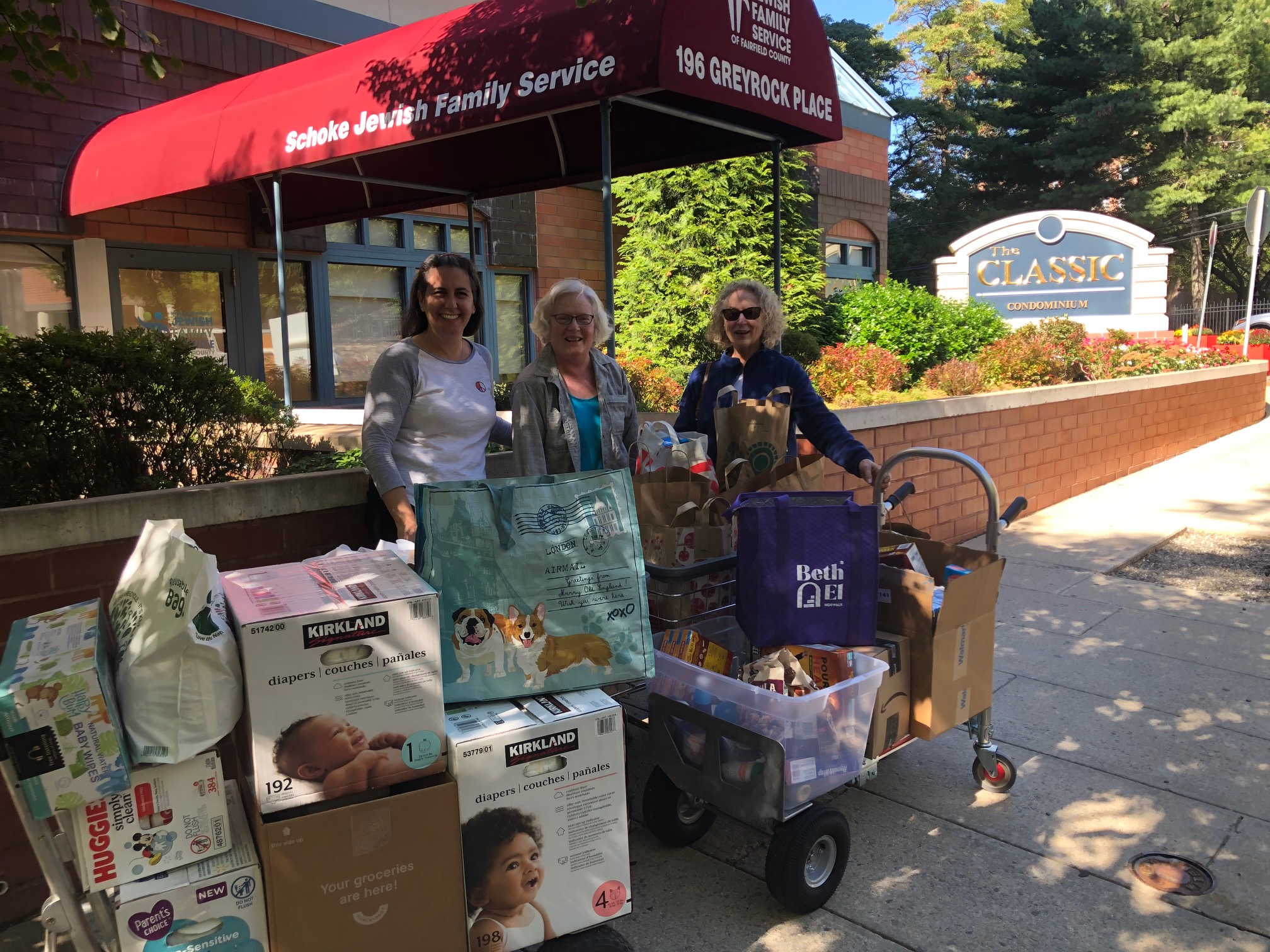 ---
Social Action Members & Rabbi Paskind helping prep for Thanksgiving at the Cornerstone Church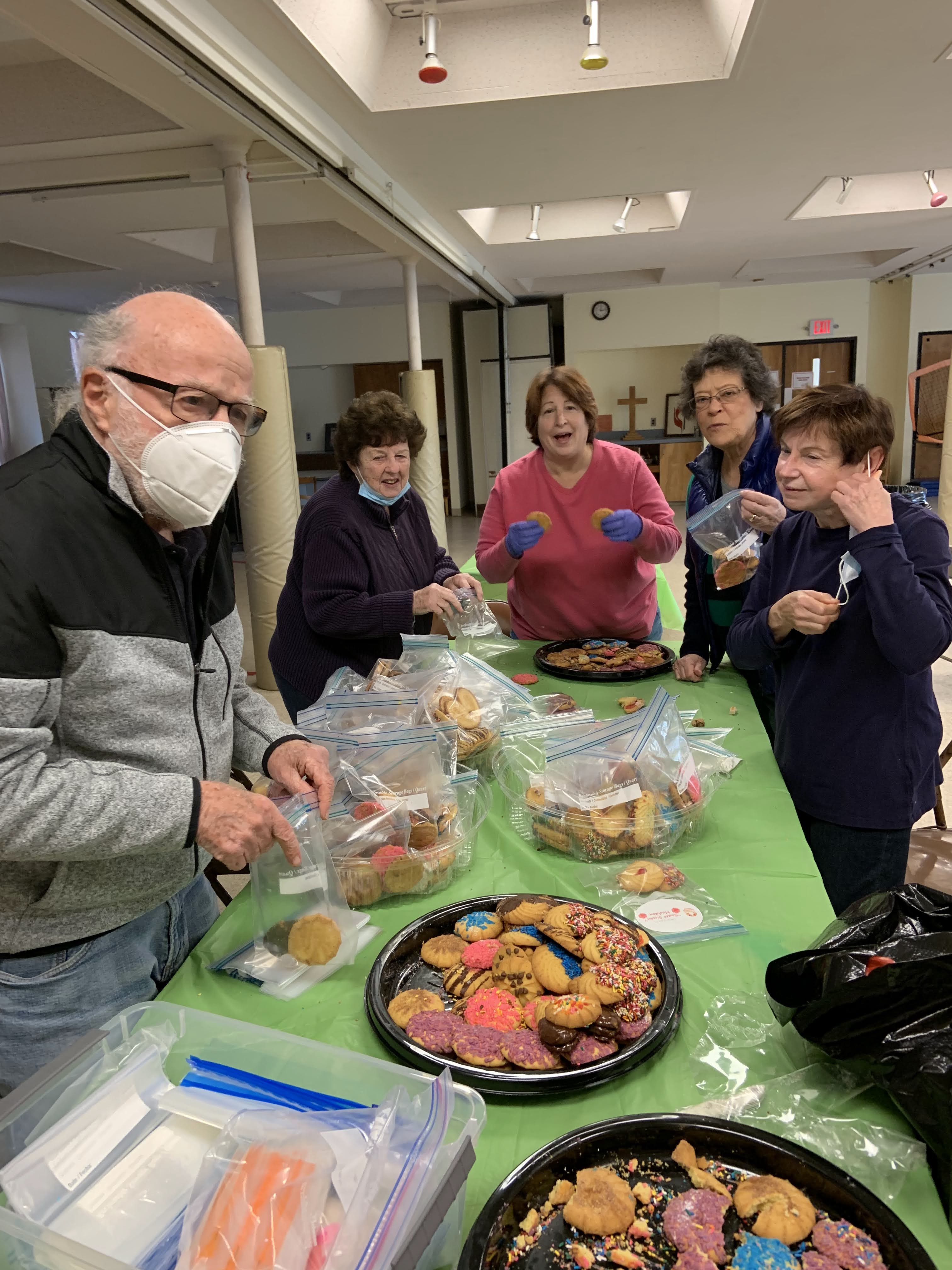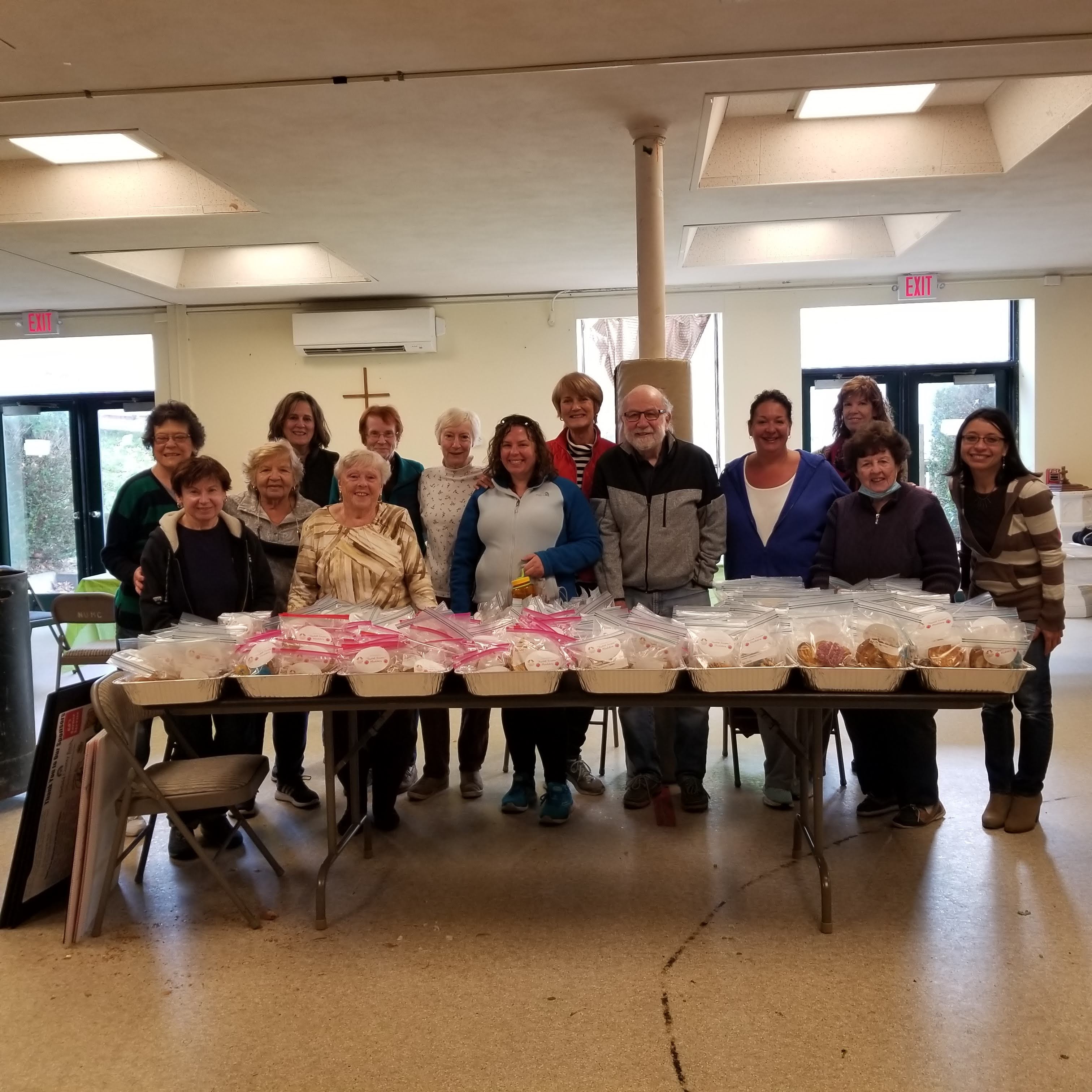 Beth Elles
Today's Calendar
Minyan via Zoom

: 8:00am
Mishnah Class with Rabbi Paskind

: 1:00pm
---
Upcoming Programs & Events
---
This week's Torah portion is

Parshat Nasso
Candle Lighting
Havdalah
Motzei Shabbat, Jun 3, 9:11pm
Shabbat Mevarchim
View Calendar
Pay or Donate to Beth El via Venmo!!!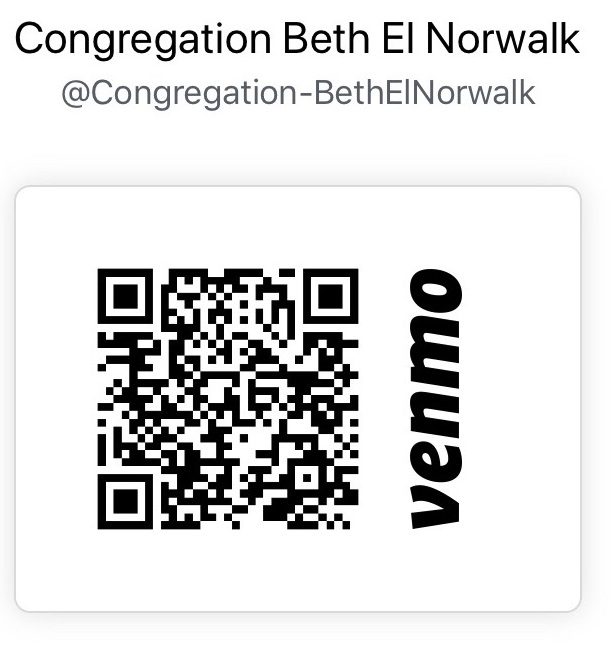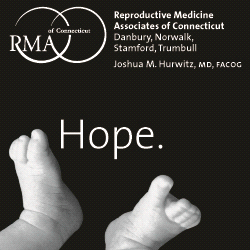 Tue, May 30 2023 10 Sivan 5783