Social Committee
Social Committee
The Social Committee endeavors to bring our congregation more closely together and further our development of community through creative social programs for all ages.
Some of the programs have included Comedy Night, Sunday Jazz Brunches, and Friday Night Lights (a summer Shabbat program centered around candle lighting, learning and dinner).
For more information or if you'd like to join the Social Committee, contact the Office.
- Stuart Garrelick, Chair
Tue, September 27 2022
2 Tishrei 5783
Social Action
Mitzvah of the Month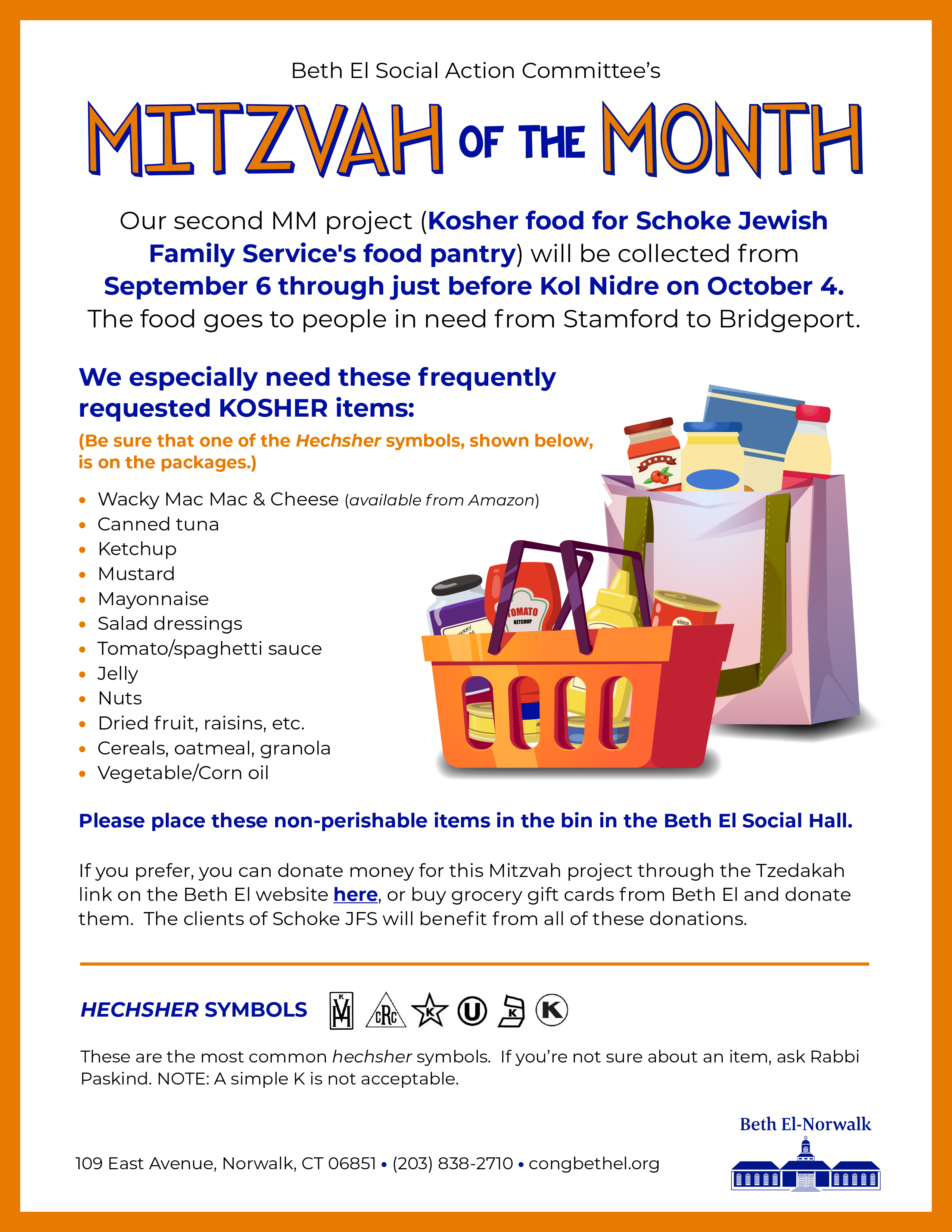 Click on the flyer for more information.
---
Join our meetings the first Thursday of each month at 8 pm via Zoom
Social Action Members & Rabbi Paskind helping prep for Thanksgiving at the Cornerstone Church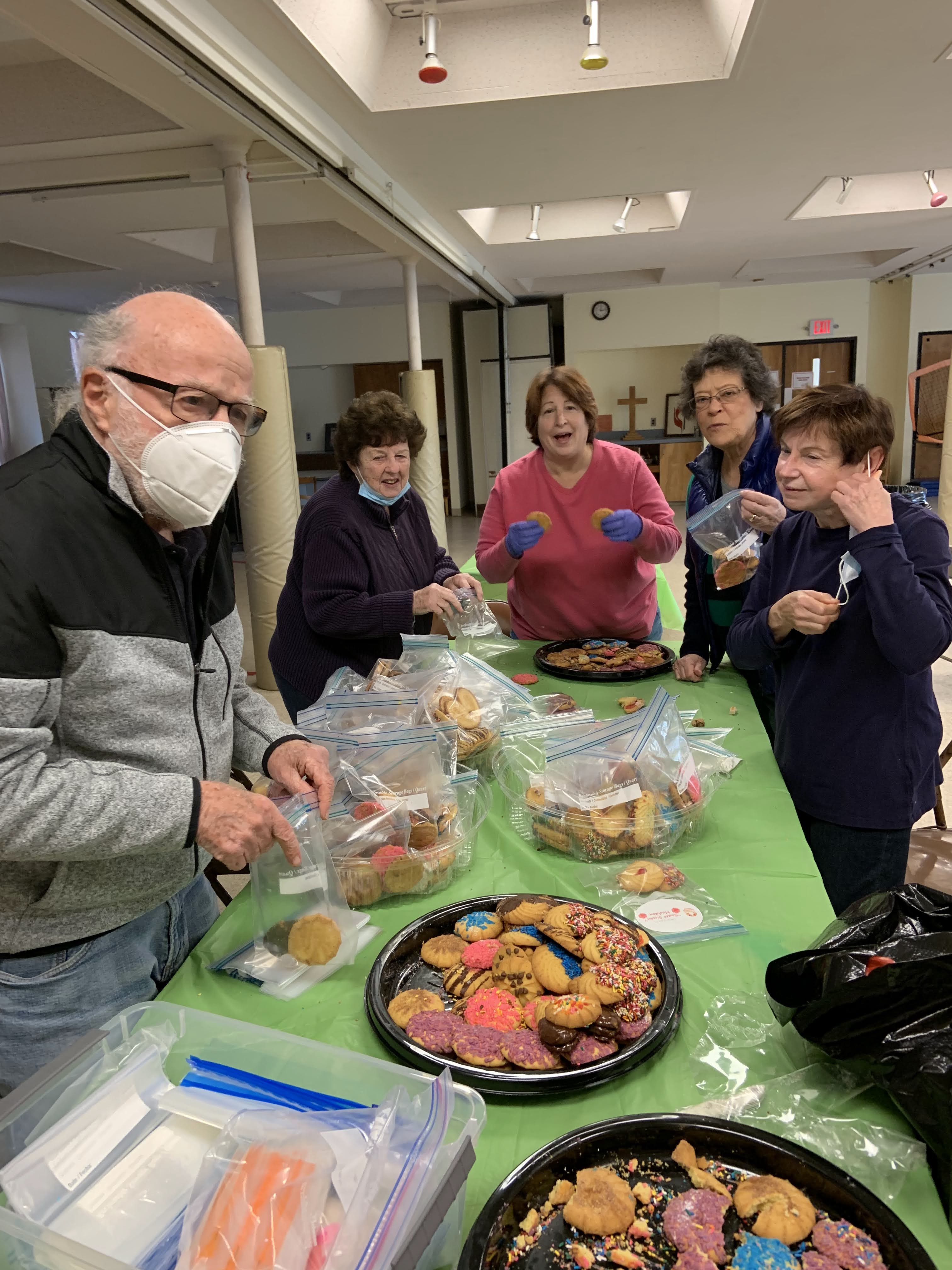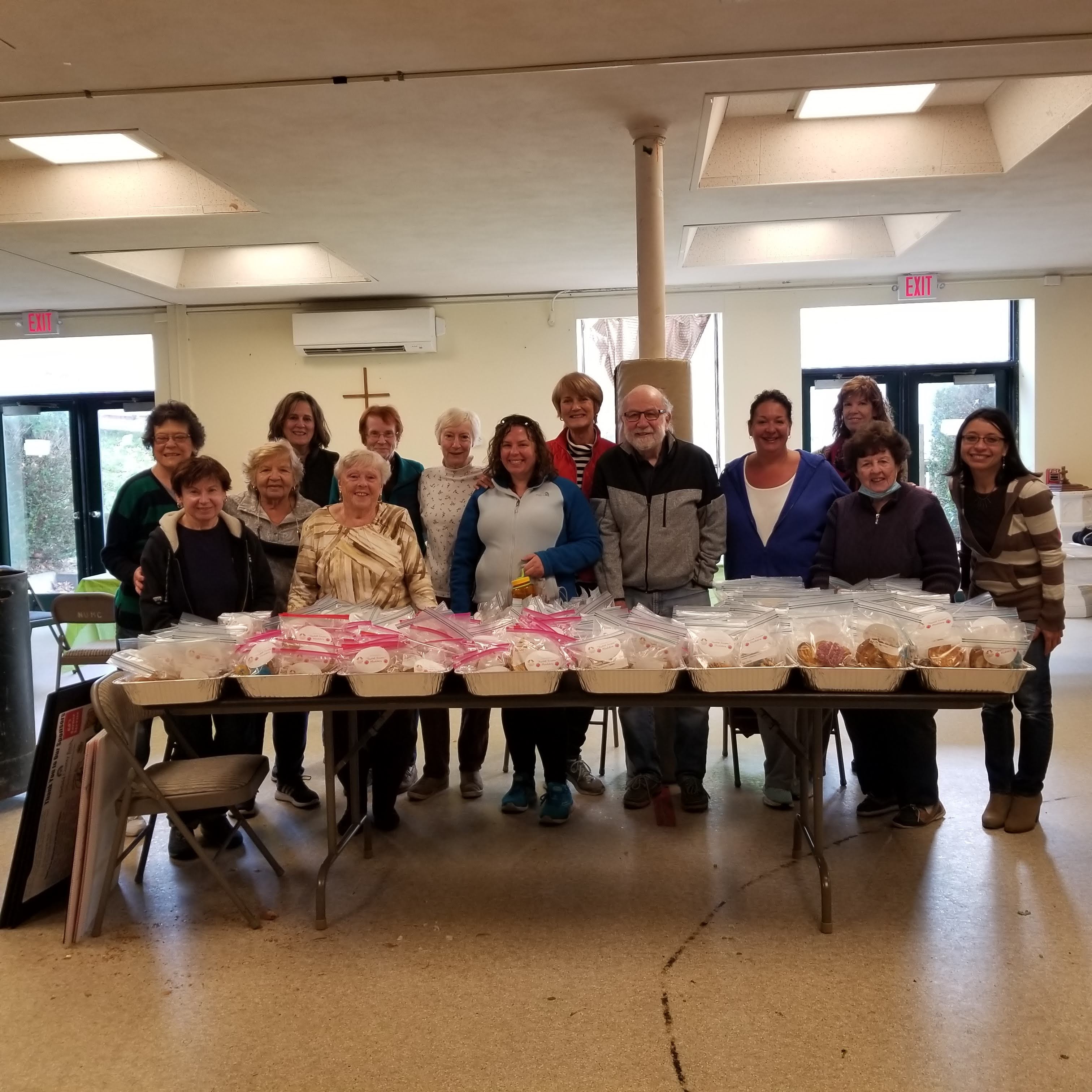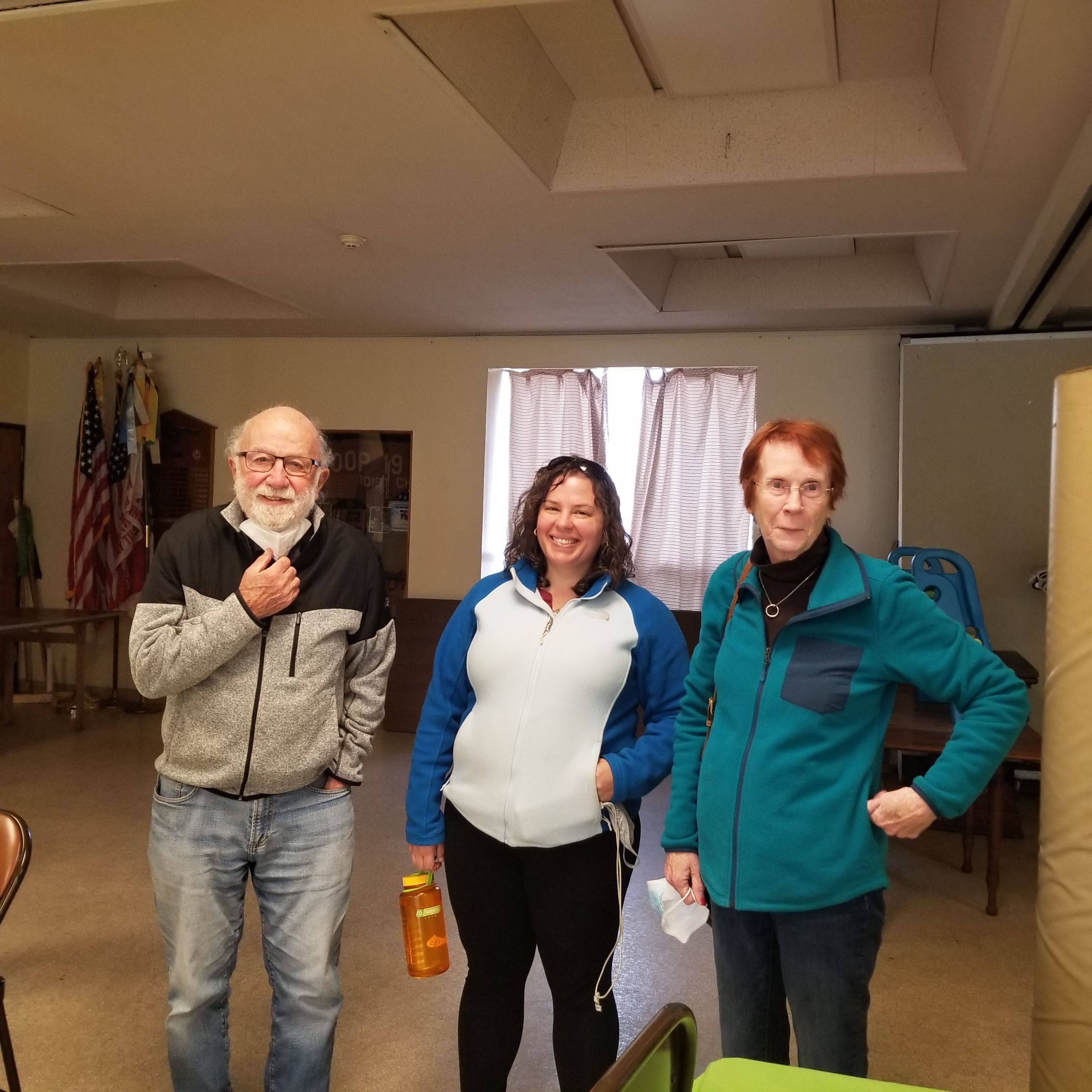 Beth Elles
CBE Book Club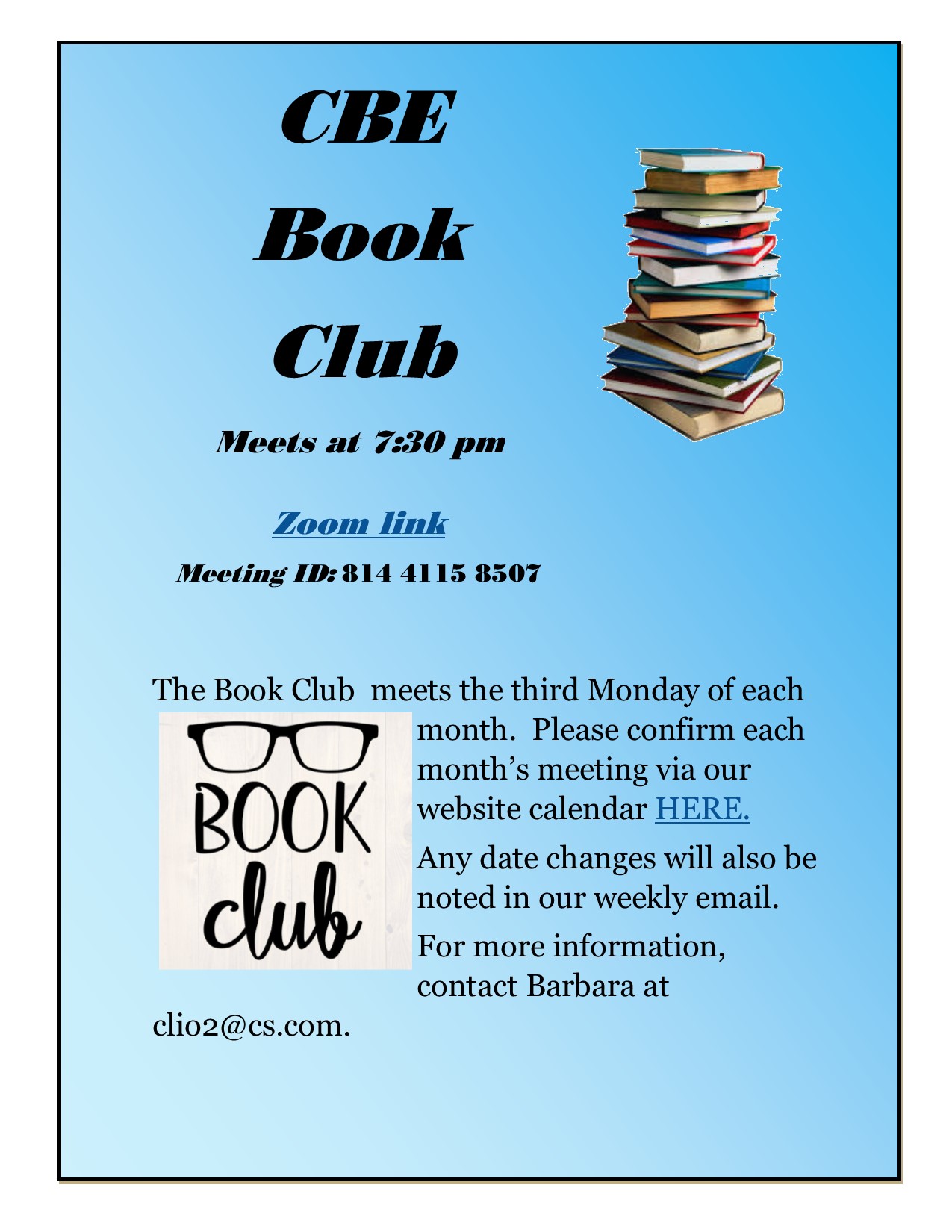 The Book Club meets on the THIRD MONDAY of each month. Join via this LINK at 7:30 pm.
Zoom meeting ID 8144 115 8507
BETH EL'S CALENDAR
USY Regional Calendar:
Click HERE to access the calendar
Today's Calendar
Office Closed
Havdalah

: 7:33pm
---
Upcoming Programs & Events
---
This week's Torah portion is

Parshat Vayeilech
Candle Lighting
Havdalah
Rosh Hashana
View Calendar
Pay or Donate to Beth El via Venmo!!!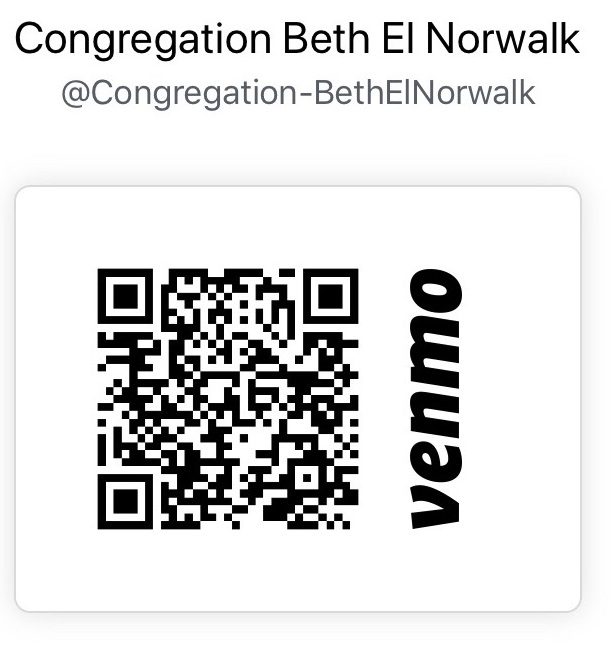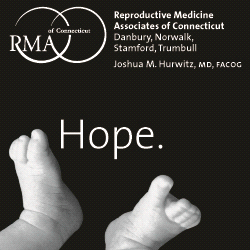 Tue, September 27 2022 2 Tishrei 5783