Yahrzeit Reminders
Yahrzeit Reminders
The current Yahrzeit list for the next three days is:
Tuesday 02 Tishrei
Barbara Zucker for Barbara's father, Leonard Cohen
Joanne Kozak for your husband, Felix Kozak*
Mark Zucker for Barbara's father, Leonard Cohen
Susan Rappaport for Father of Susan, Eli Cooper
Wednesday 03 Tishrei
N/A for Ellen Schlossberg
N/A for Michael Harris
N/A for Samuel Berman*
N/A for Mena Cohen*
N/A for Deenie Peskin Yale*
N/A for Sharon Goldber
Thursday 4 Tishrei
Betty Weisman for Seymour's father, Alex Weisman*
Bruce Billig for mother, Lillian Billig
N/A for Hortense Friedlander
Noel Barstein for brother, Samuel (Zim) Barstein
Pamela Feldstein for Pam's Grandfather, Harold Feldstein
Steven Billig for mother, Lillian Billig
Tue, September 27 2022
2 Tishrei 5783
Social Action
Mitzvah of the Month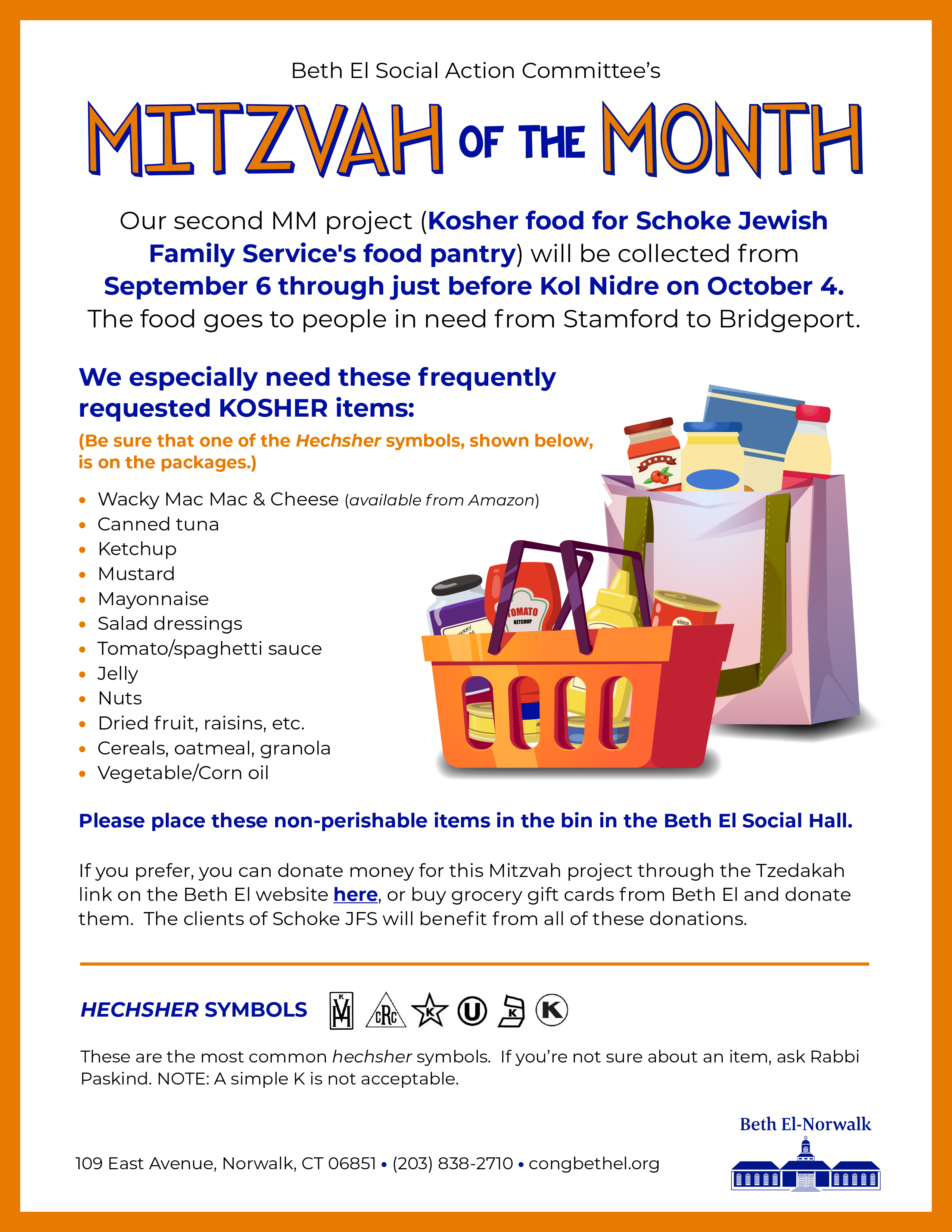 Click on the flyer for more information.
---
Join our meetings the first Thursday of each month at 8 pm via Zoom
Social Action Members & Rabbi Paskind helping prep for Thanksgiving at the Cornerstone Church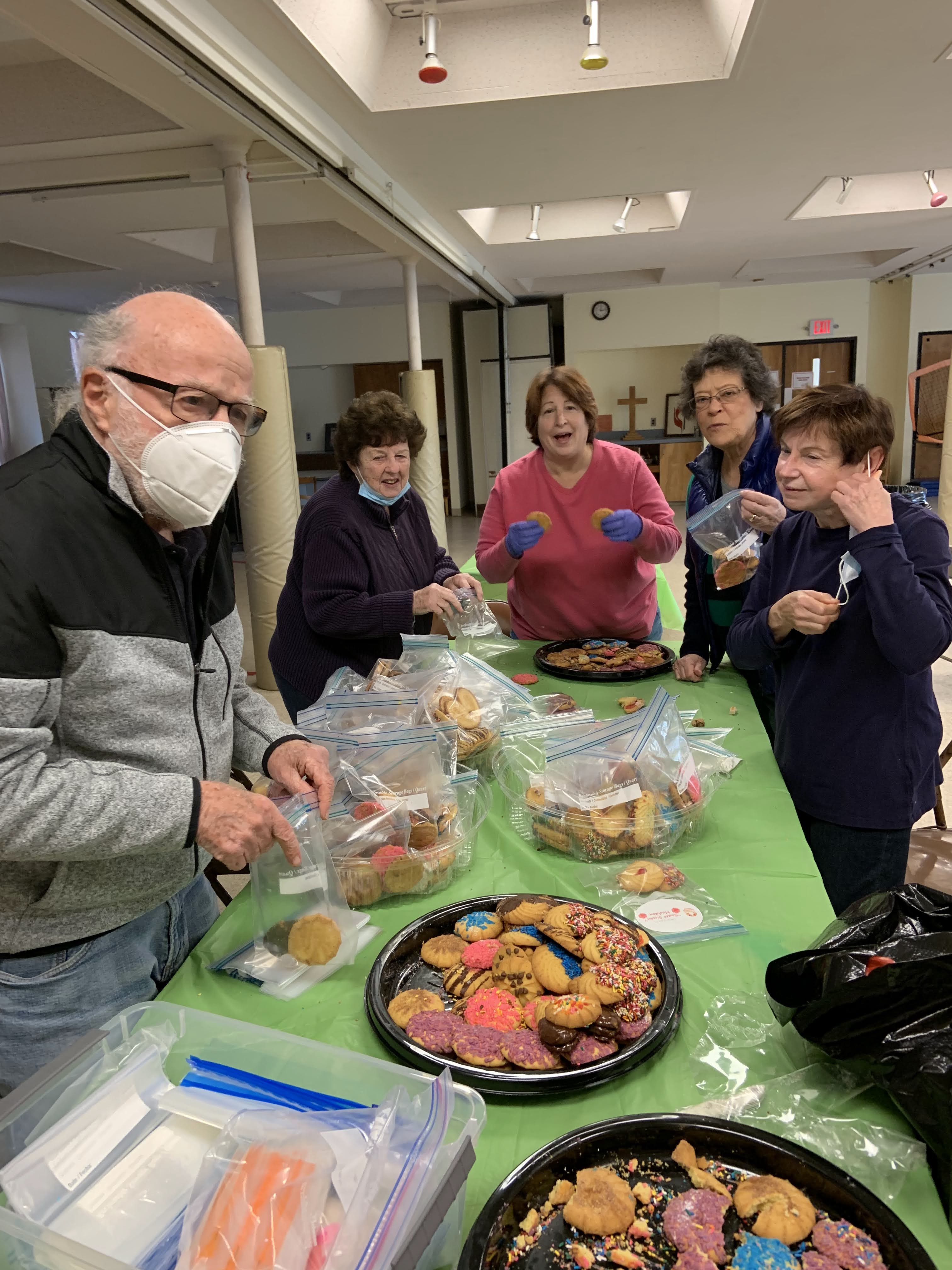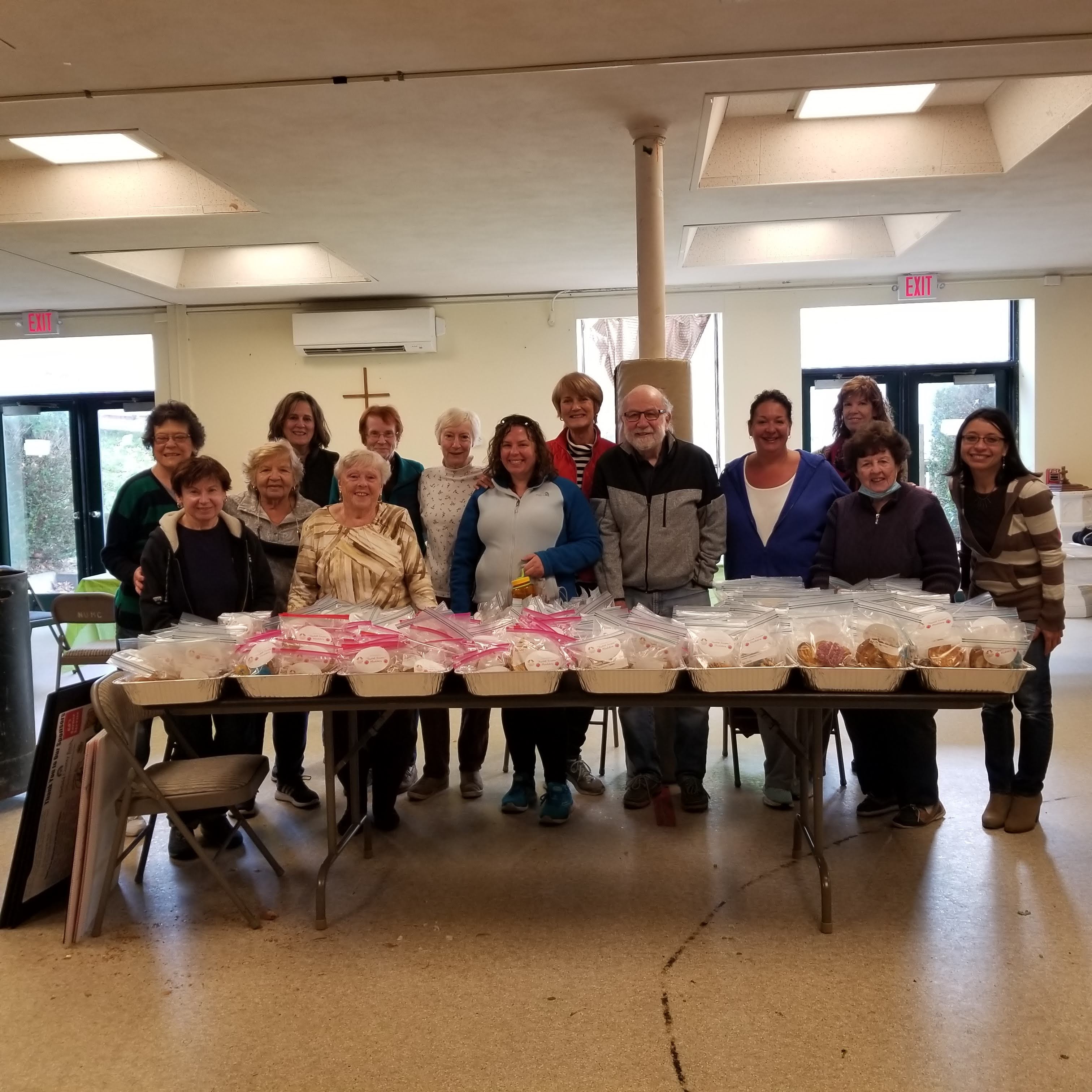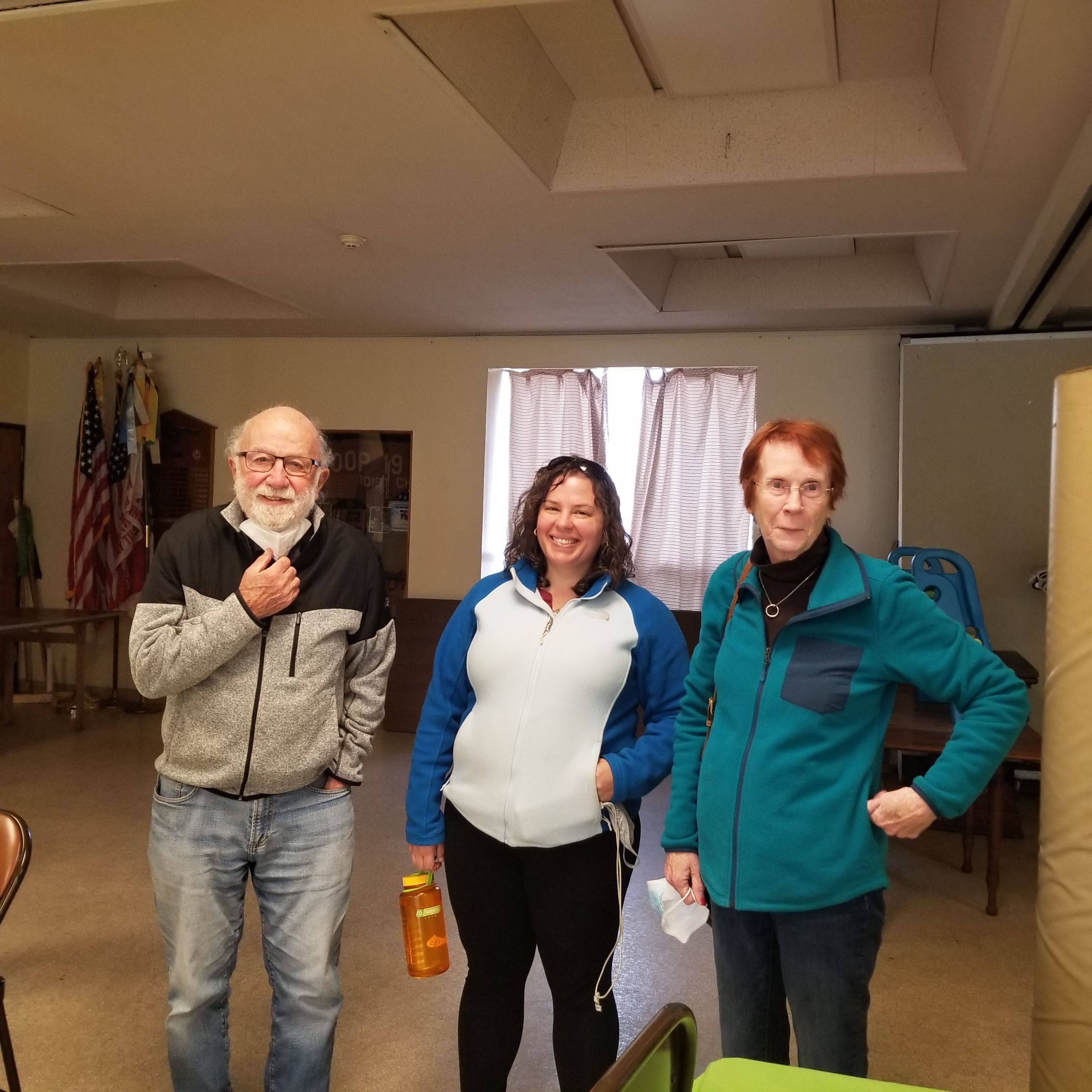 Beth Elles
CBE Book Club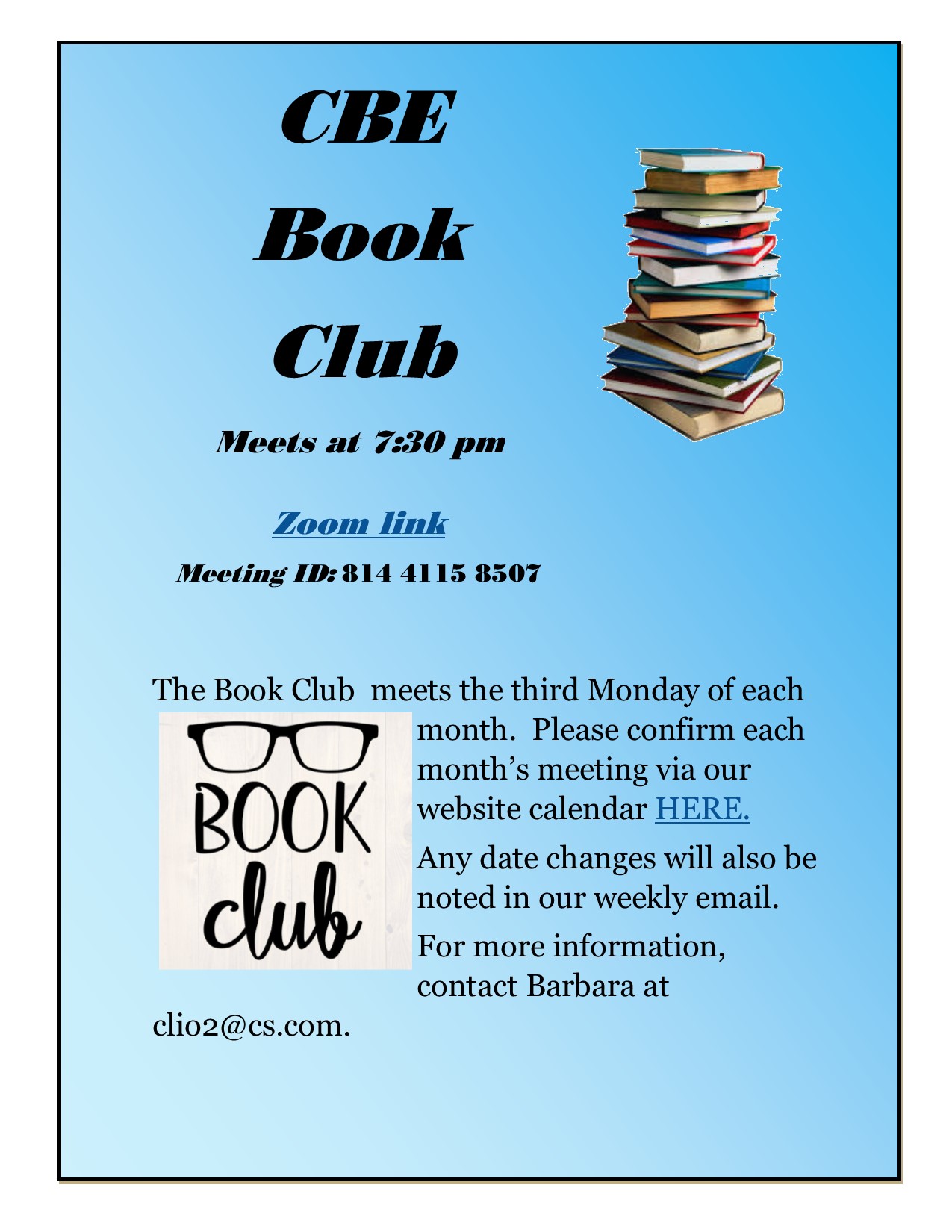 The Book Club meets on the THIRD MONDAY of each month. Join via this LINK at 7:30 pm.
Zoom meeting ID 8144 115 8507
BETH EL'S CALENDAR
USY Regional Calendar:
Click HERE to access the calendar
Today's Calendar
Office Closed
Havdalah

: 7:33pm
---
Upcoming Programs & Events
---
This week's Torah portion is

Parshat Vayeilech
Candle Lighting
Havdalah
Rosh Hashana
View Calendar
Pay or Donate to Beth El via Venmo!!!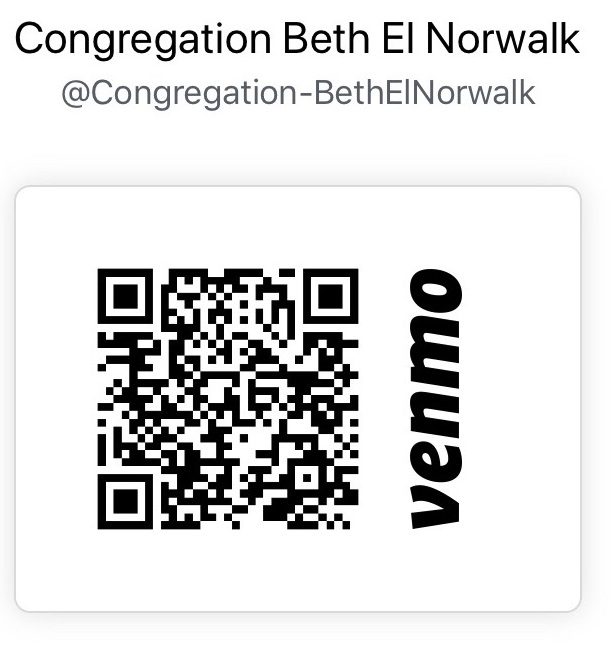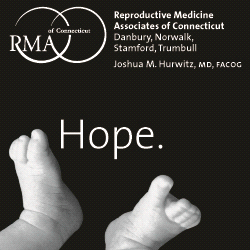 Tue, September 27 2022 2 Tishrei 5783