Connect via Zoom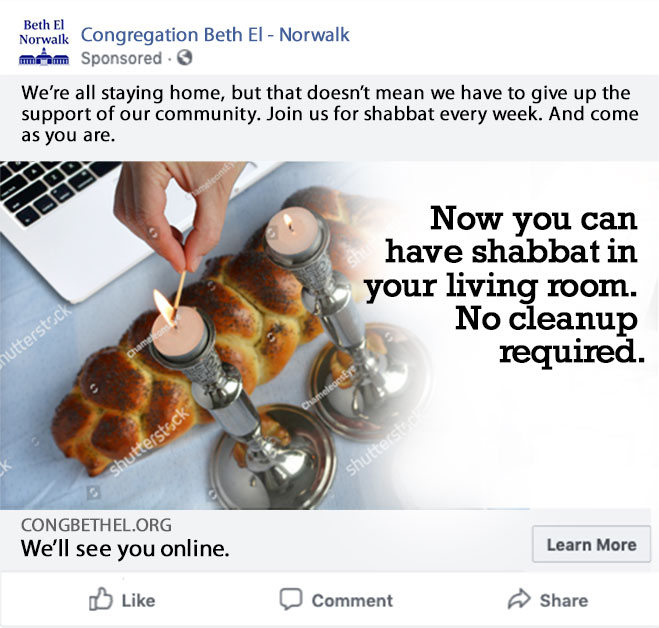 Connect via Zoom & Livestream
________________________________________________________________________________________
CONNECT USING ZOOM TECHNOLOGY:
CONNECT WITH YOUR BETH EL FAMILY:
Here are the links for those gatherings:
Morning Minyan with your Beth El Community, Monday - Friday at 8:00am.
Find the pages of the weekday Siddur Sim Sholom on our website: https://www.congbethel.org/dailyservices#
Kabbalat Shabbat: Fridays, 6:00pm (resumes via Zoom August 19)
Via ZOOM.
Shabbat Morning Services: Saturdays, 10:00am
Via Livestream.
For Bar/Bat Mitzvahs, 9:30 am start time, service will be available via Zoom, Saturday, September 3, 2022, Bar Mitzvah of Eli Goldman.
Torah Study with Rabbi Paskind will be at 11:00 AM, part of Shabbat services.
Mishnah Class will meet Tuesday afternoons at 1:00 pm. All are welcome!
Thu, February 2 2023
11 Shevat 5783
Thu, February 2 2023 11 Shevat 5783